1. Launch the app
2. Tap Total Contacts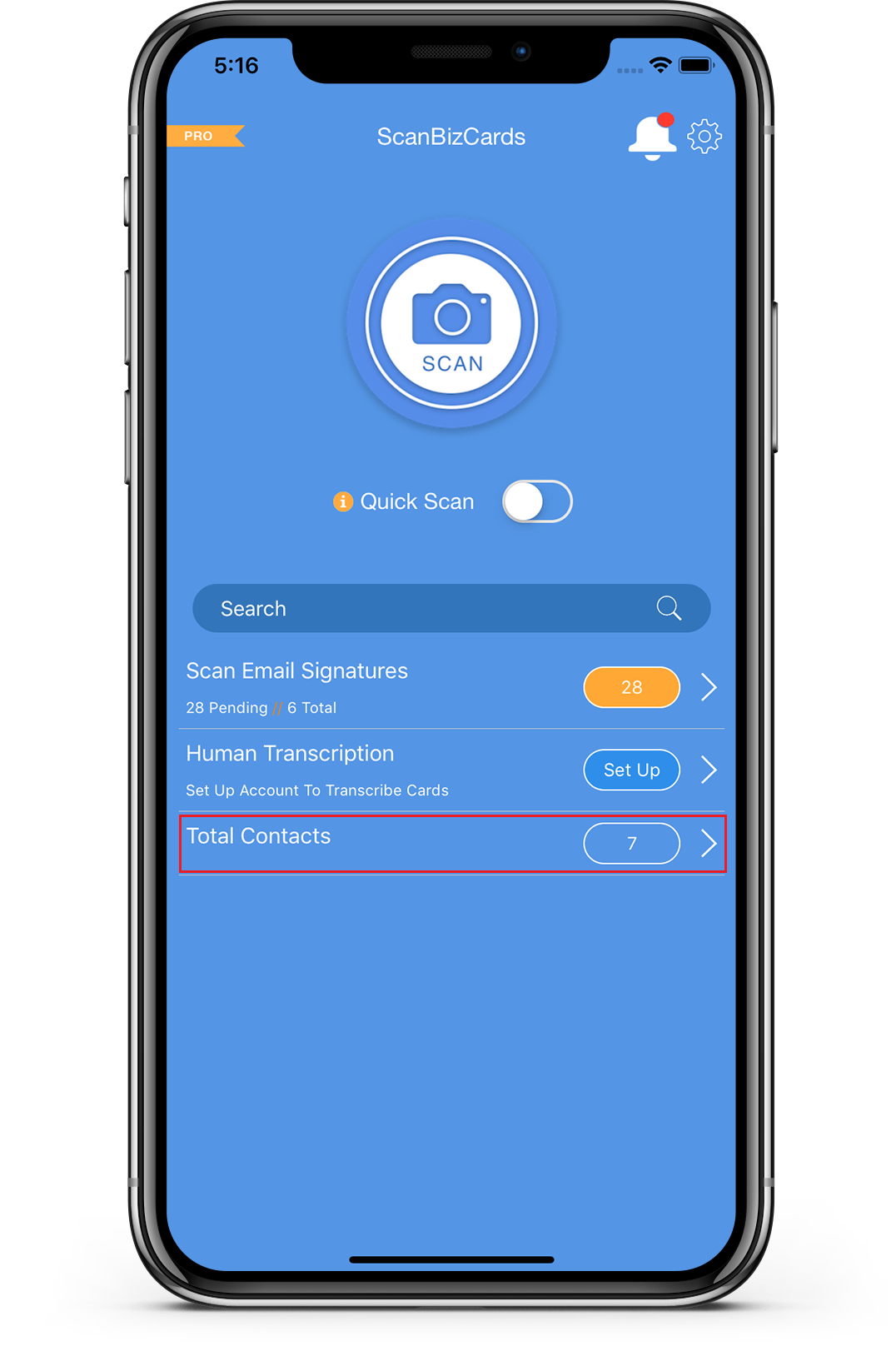 3. Tap on All Cards or choose specific contact/contacts info which you would like to transcribe.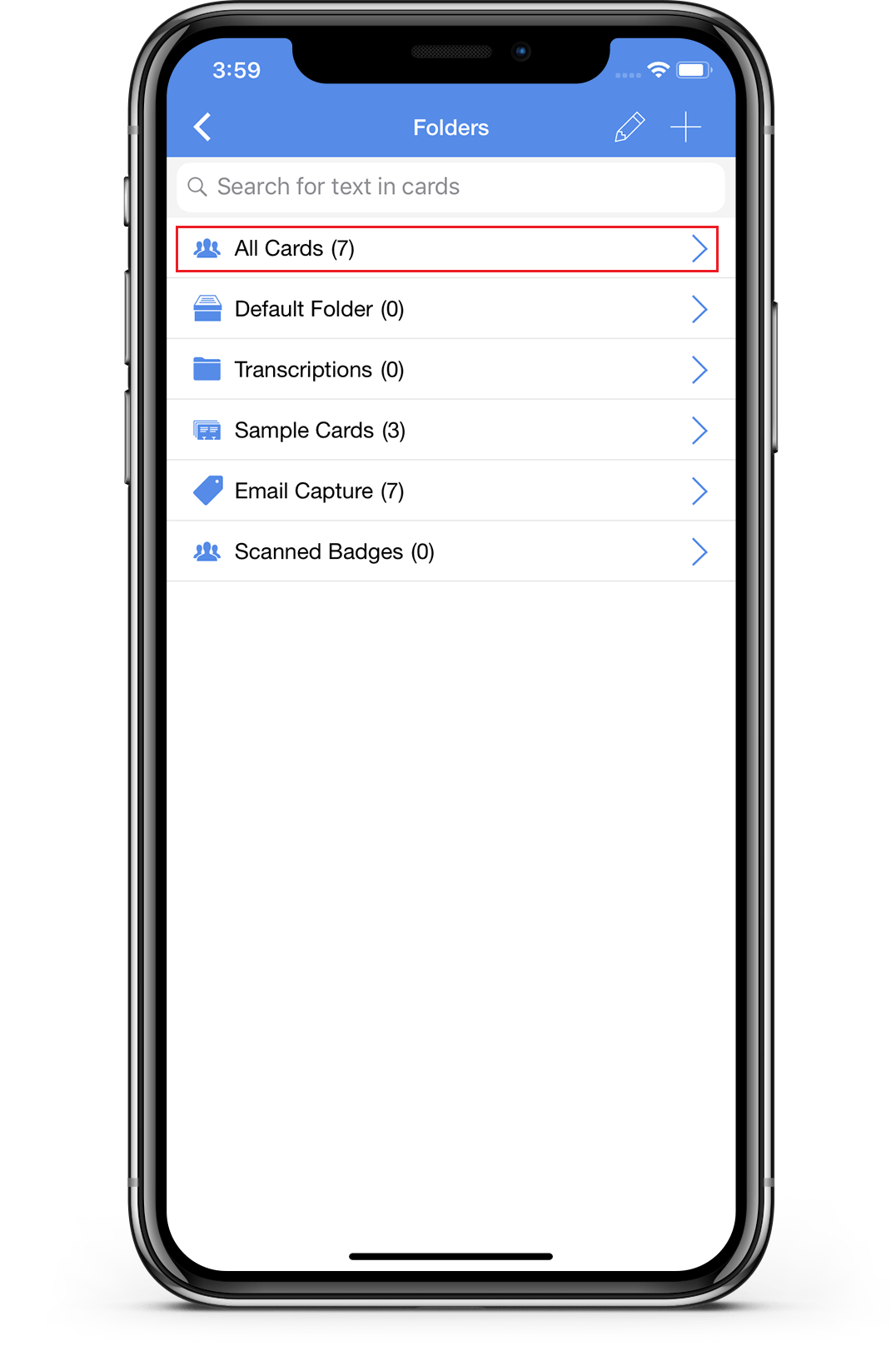 4. Click Transcribe located at the bottom of the screen.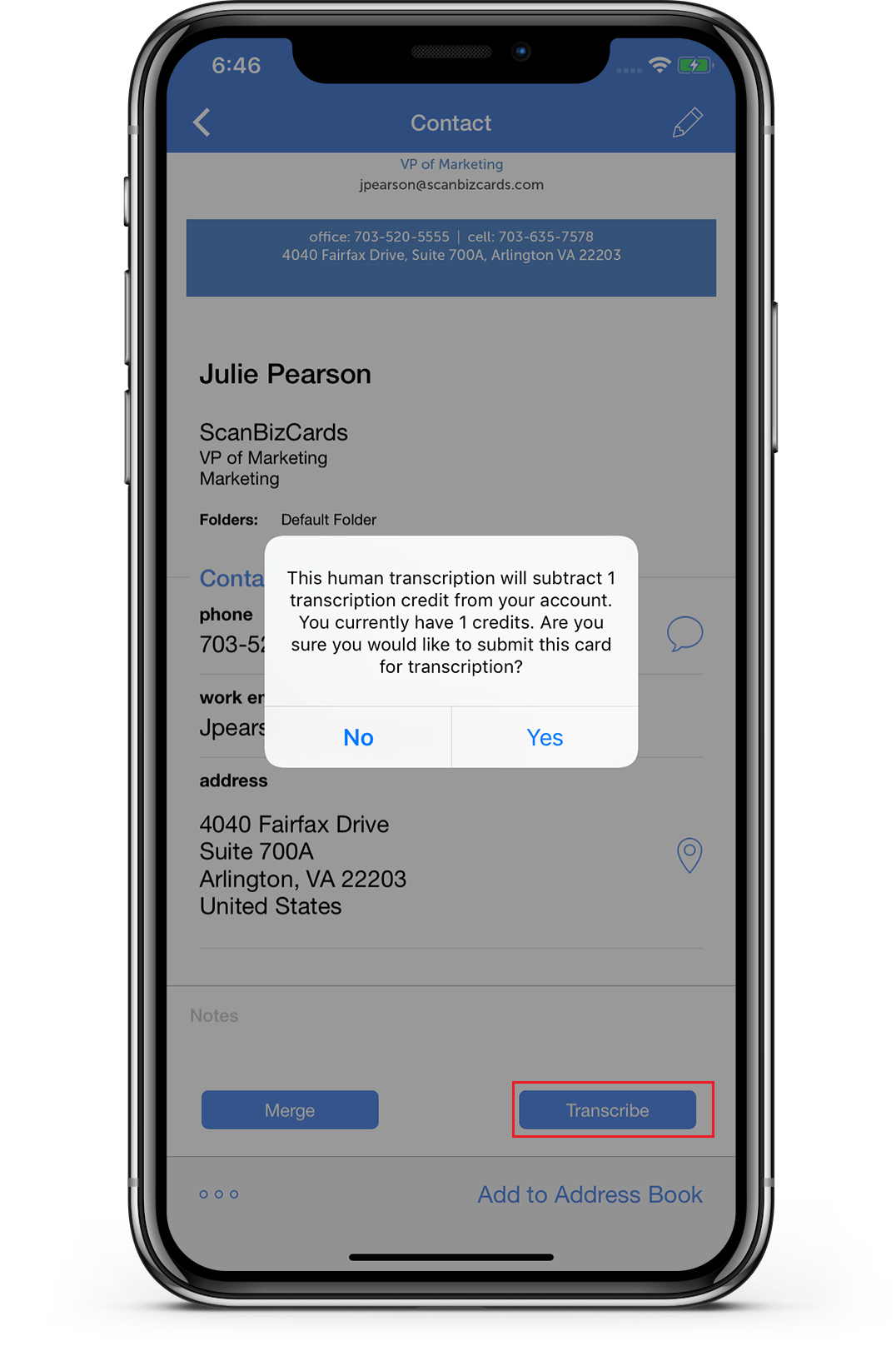 5. The card gets submitted for Human Transcription and it may take 2-4 hours to transcribe the card and add it back to your account depending on the volume of cards.