As a ScanBizCards Enterprise user, while reviewing the contact in Email Capture, once you tap on 'Save' button at the bottom of the screen, you will be asked to Export the same contact to Salesforce or Not?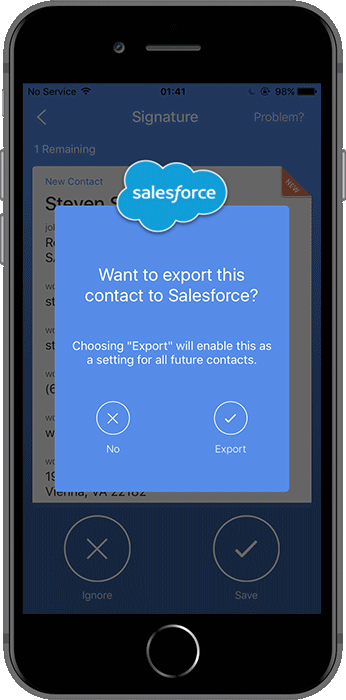 After you tap on 'Export' option, Save button for contact will get converted to 'Save + Export to SF'. Tap on the Same button and follow the online wizard for export to Salesforce.
Once the contact gets exported to your attached Salesforce account, the same contact will get added to source contact list (Email account) and your ScanBizCards contacts list in 'Email Capture' folder.
In order to save the same contact to your phone's address book, open such contact and tap on 'Add to Address Book' button.