1. Launch the app. Go to the home screen.
2. Tap on the Settings icon (gear icon) located at the top right corner of the screen.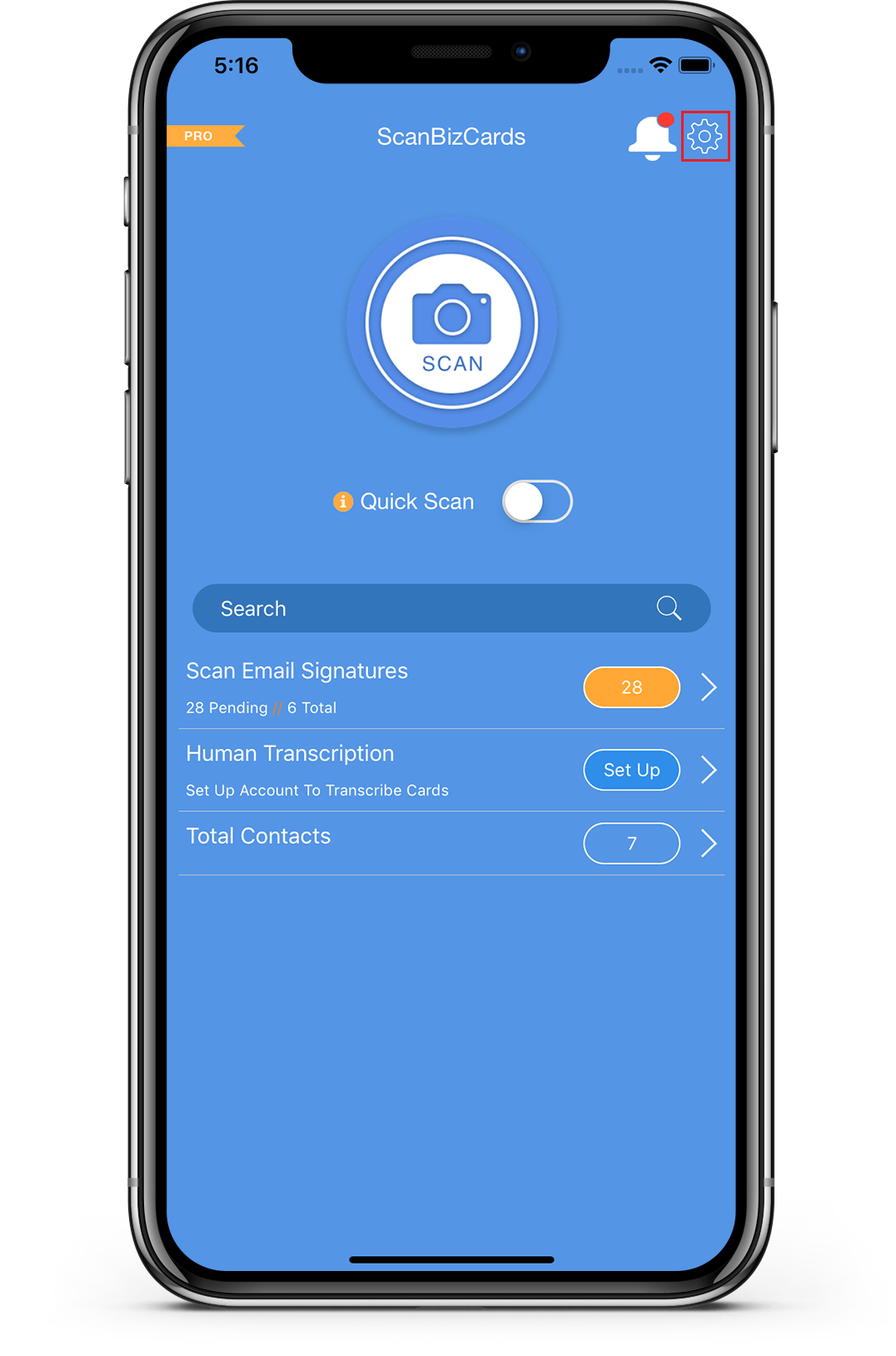 3. Tap on Login.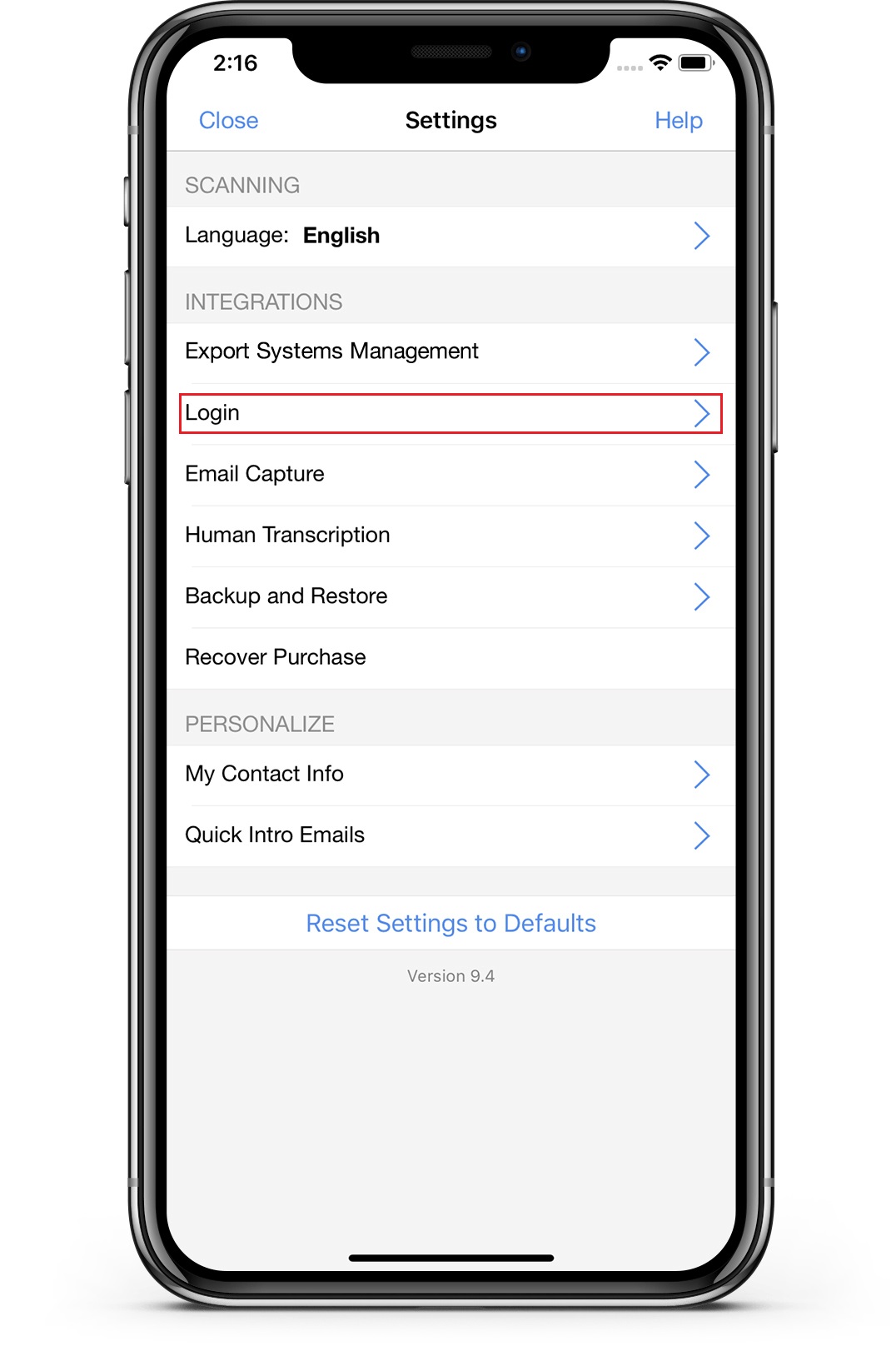 4. on the next screen tap on Salesforce.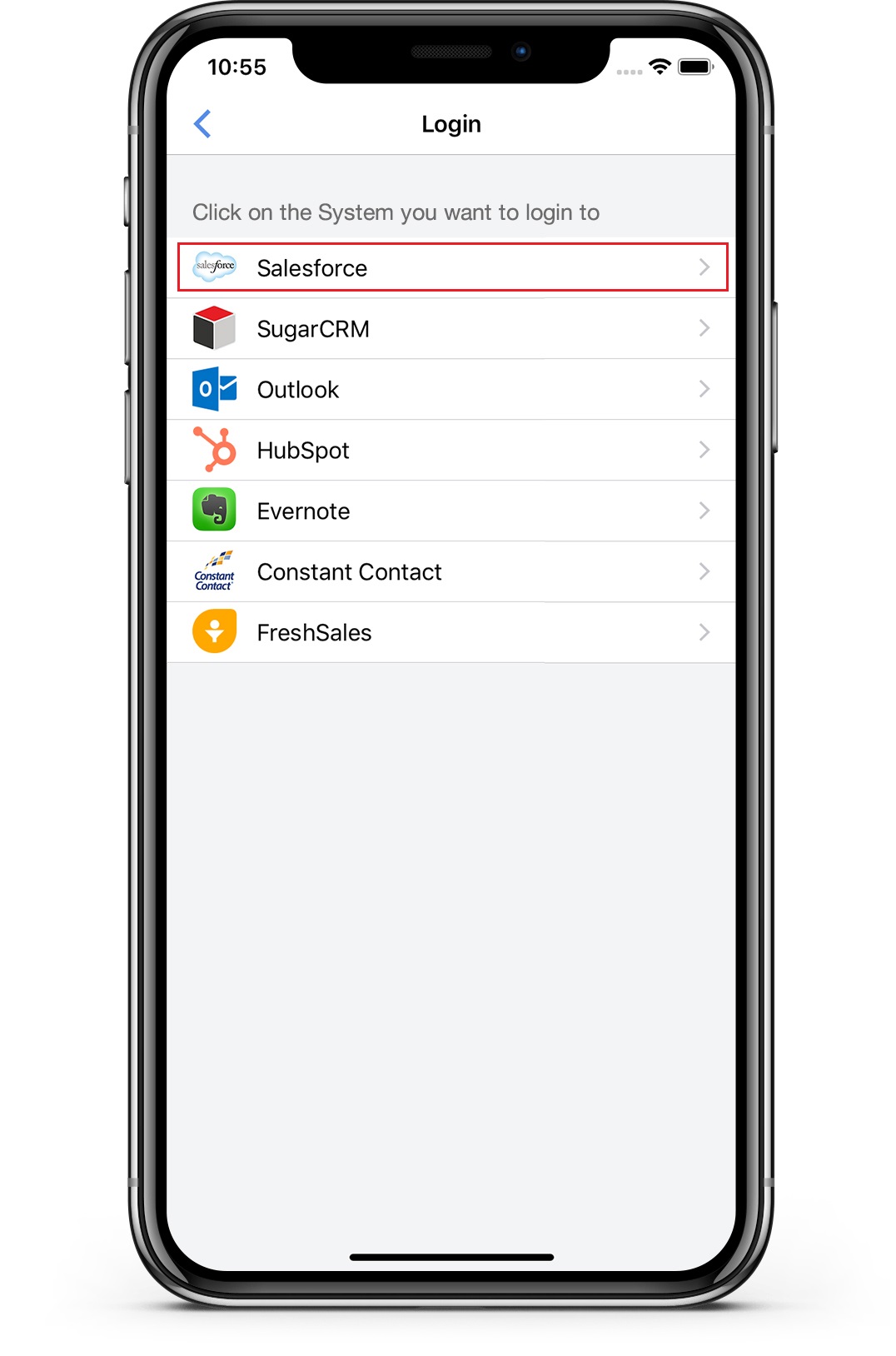 5. Now tap on Auto Export after Scan in order to enable/disable the feature.