Yes. To add contacts to your phone's address book, please follow these steps:
1. Open the app
2. Tap on Scan Email Signatures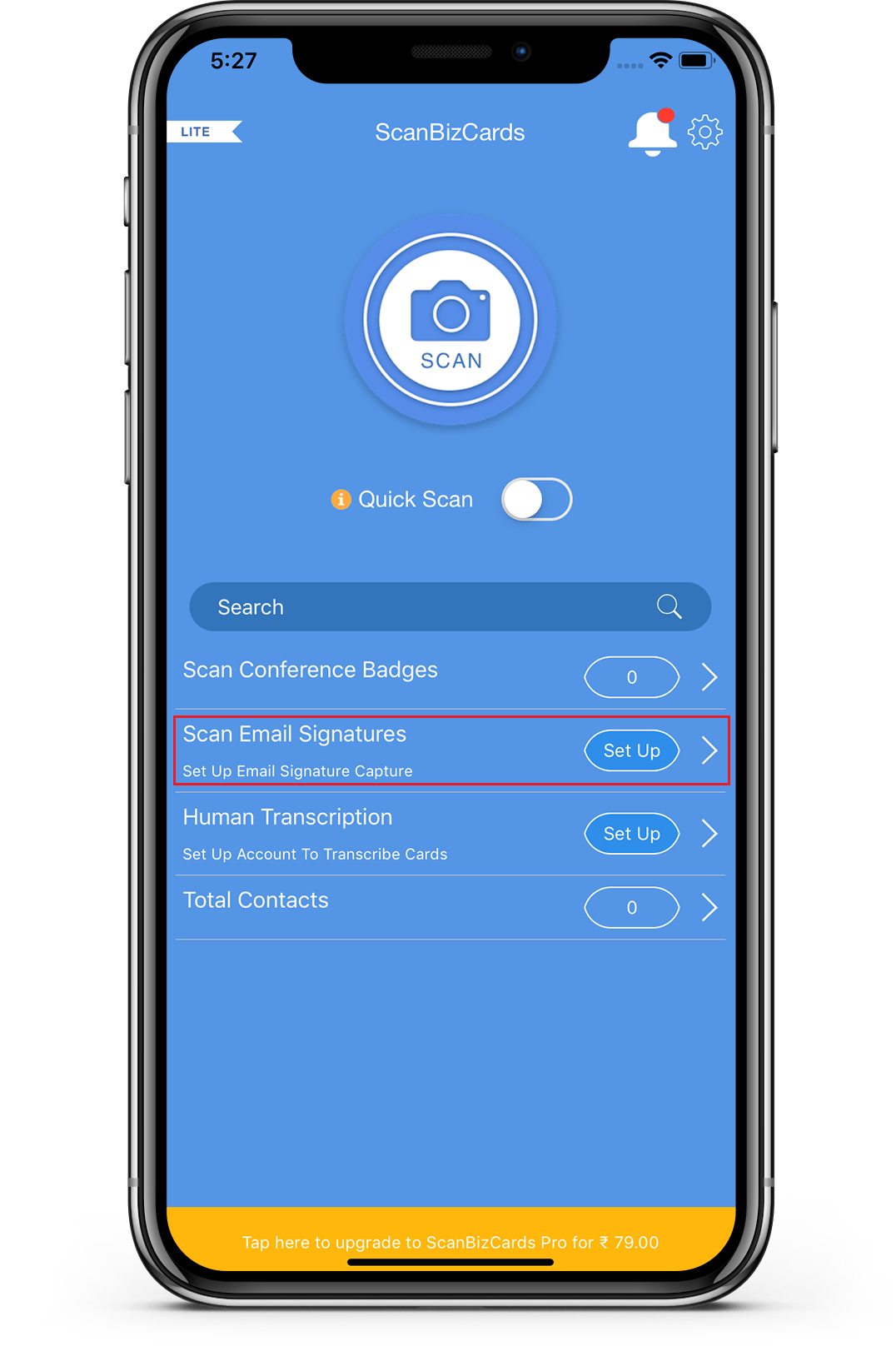 3. Select the captured contacts you want to move to your phone's address book. Let's select the last contact displayed here.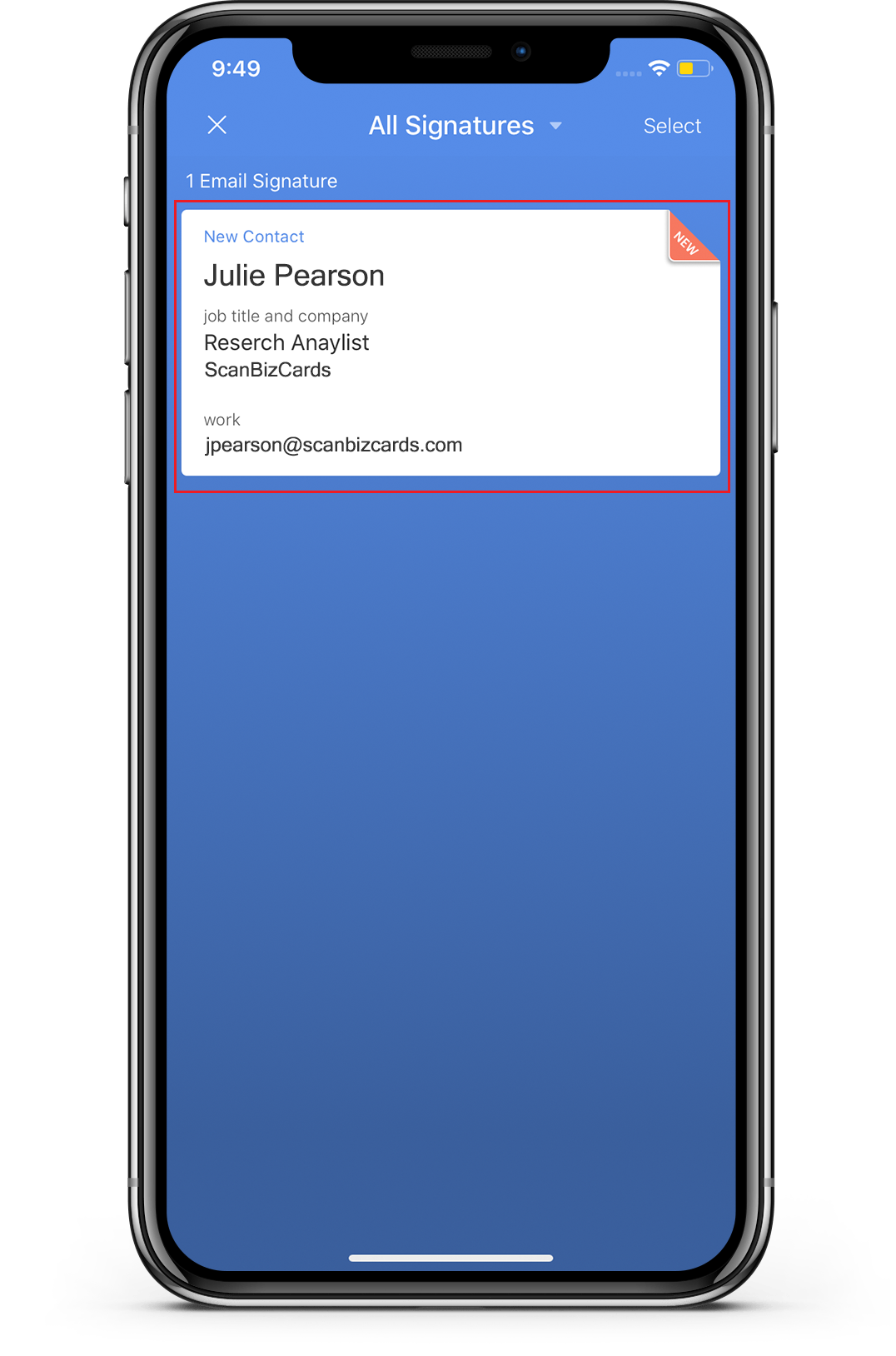 4. Click Save.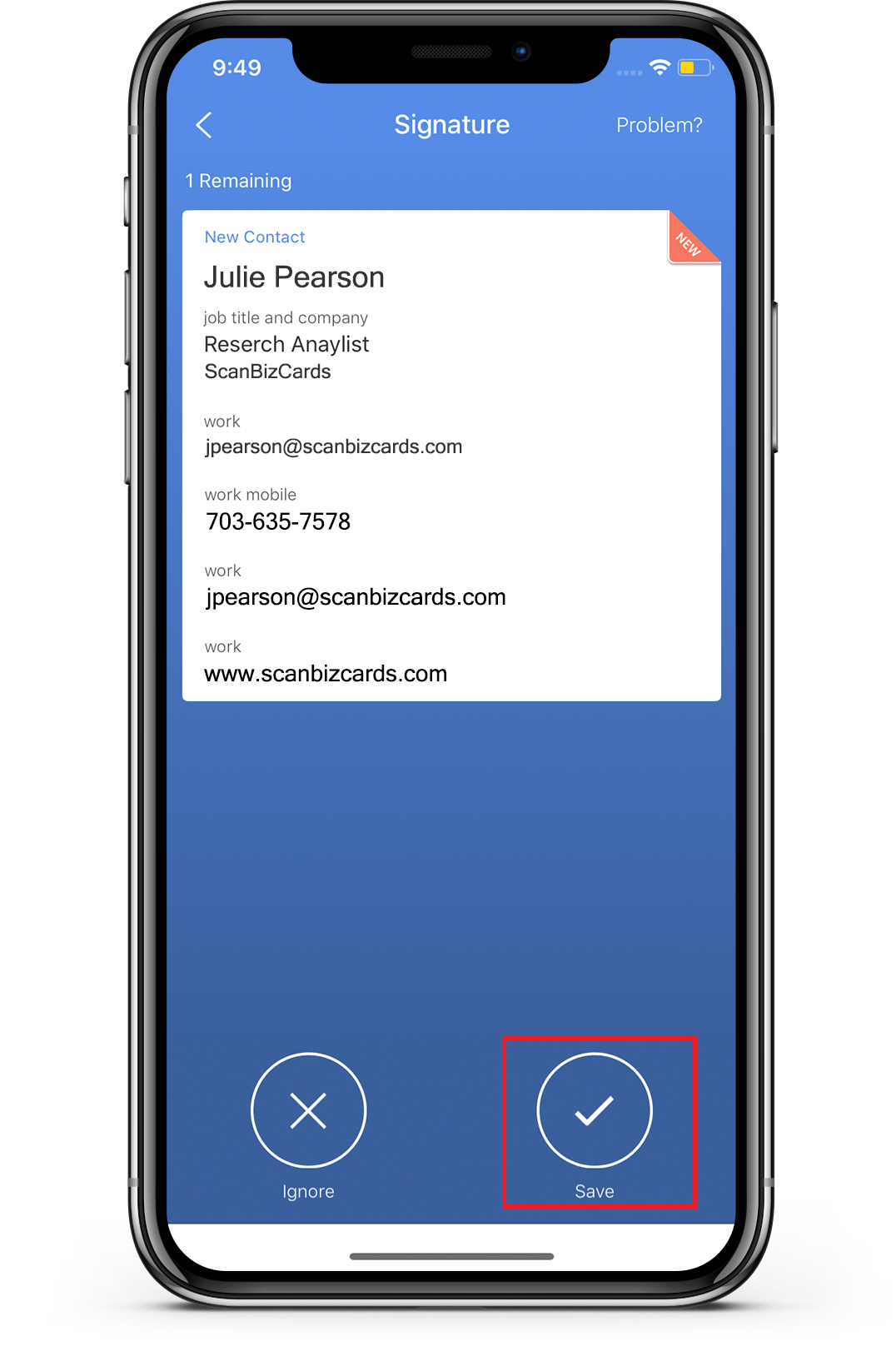 5. The captured email signature/s will now be saved as contact/s in the Total Contacts folder accessible from the home screen of the app. Tap Total Contacts. These saved contacts will now be available under the folders- All Cards & Email Capture
6. Click Email capture.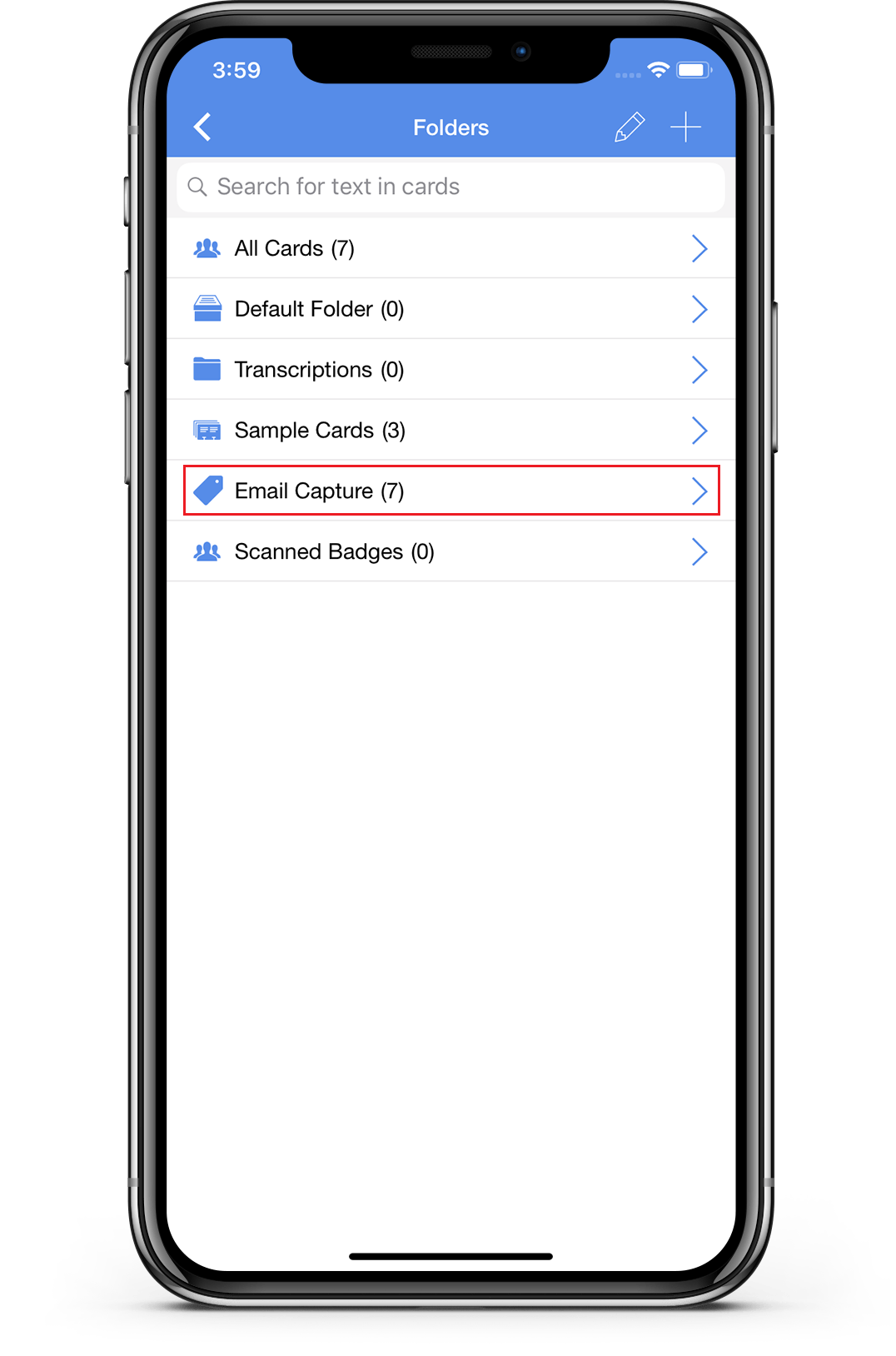 7. Choose the contact/s you want to export to your phone's address book. Let's choose the first contact we have in the folder.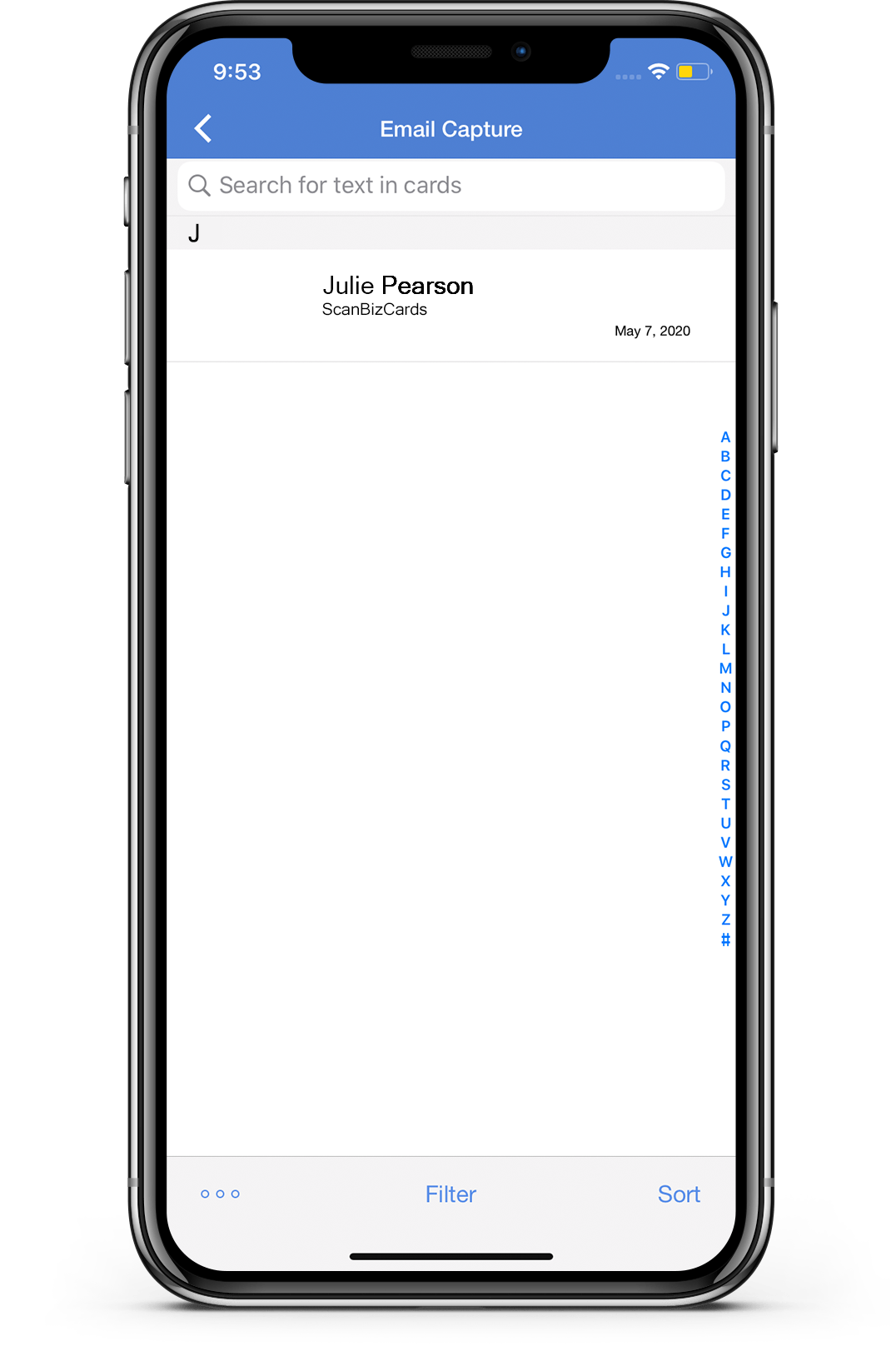 8. Select the contact and then click Add to Address Book at the bottom right.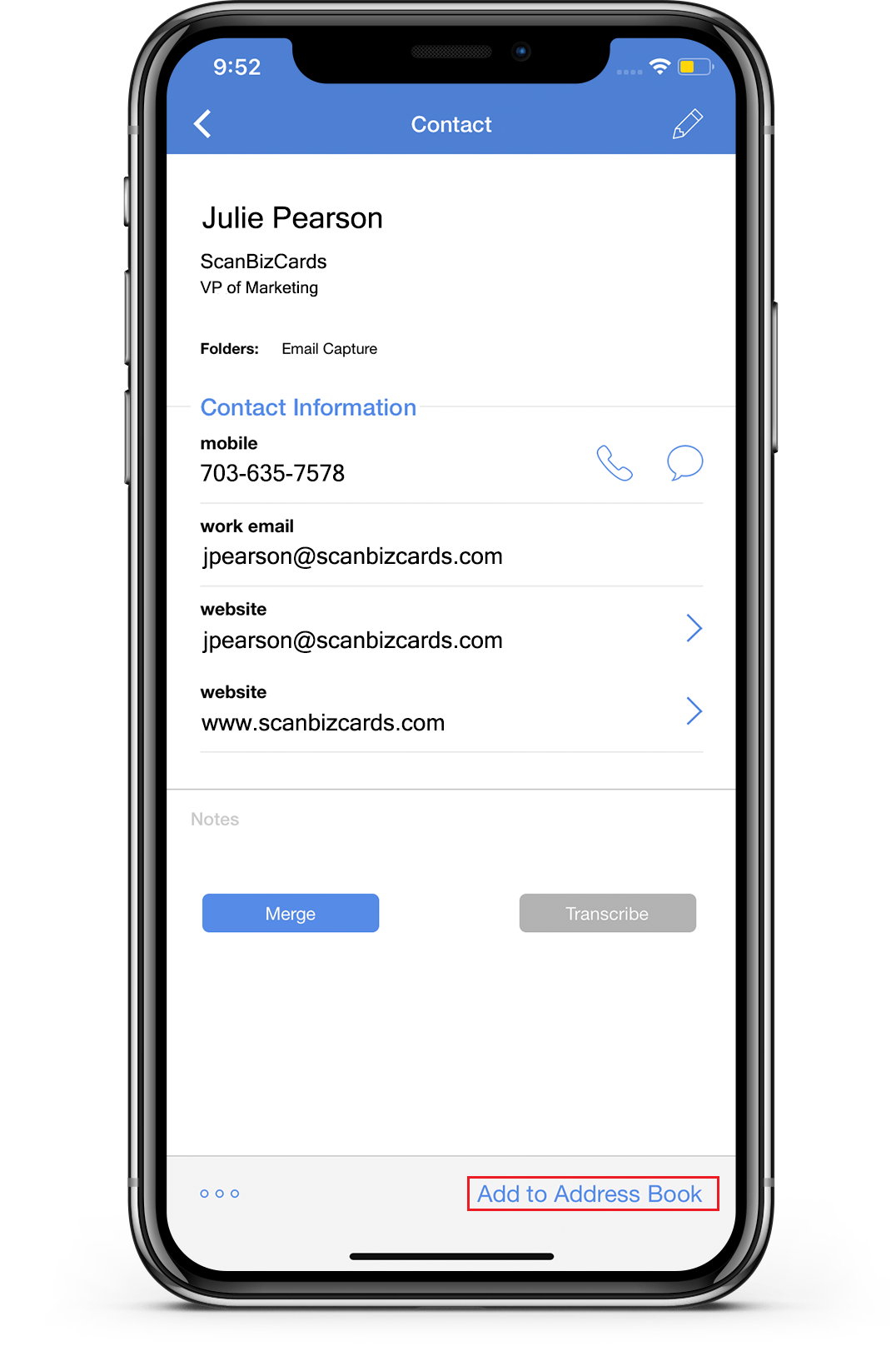 9. You'll get a confirmation screen with a message- Contact Saved. Click OK.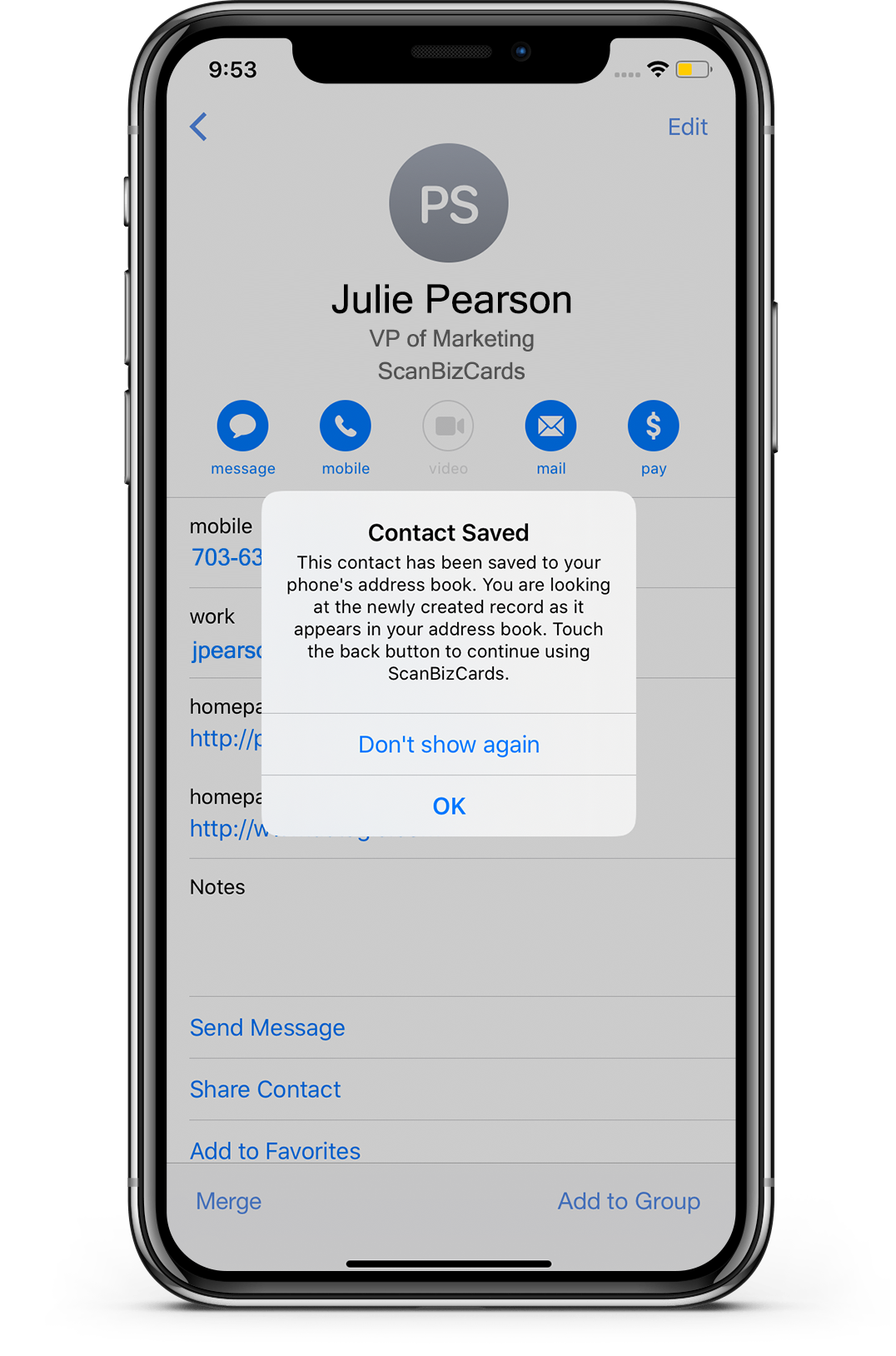 You're all done! Your contact has now been added to your iPhone's local address book.