ScanBizCards now offers batch scanning. You can scan multiple badges in one go.
To Scan multiple Badges:
1. Open ScanBizCards application
2. Tap on Scan Conference Badges, the Camera view will open.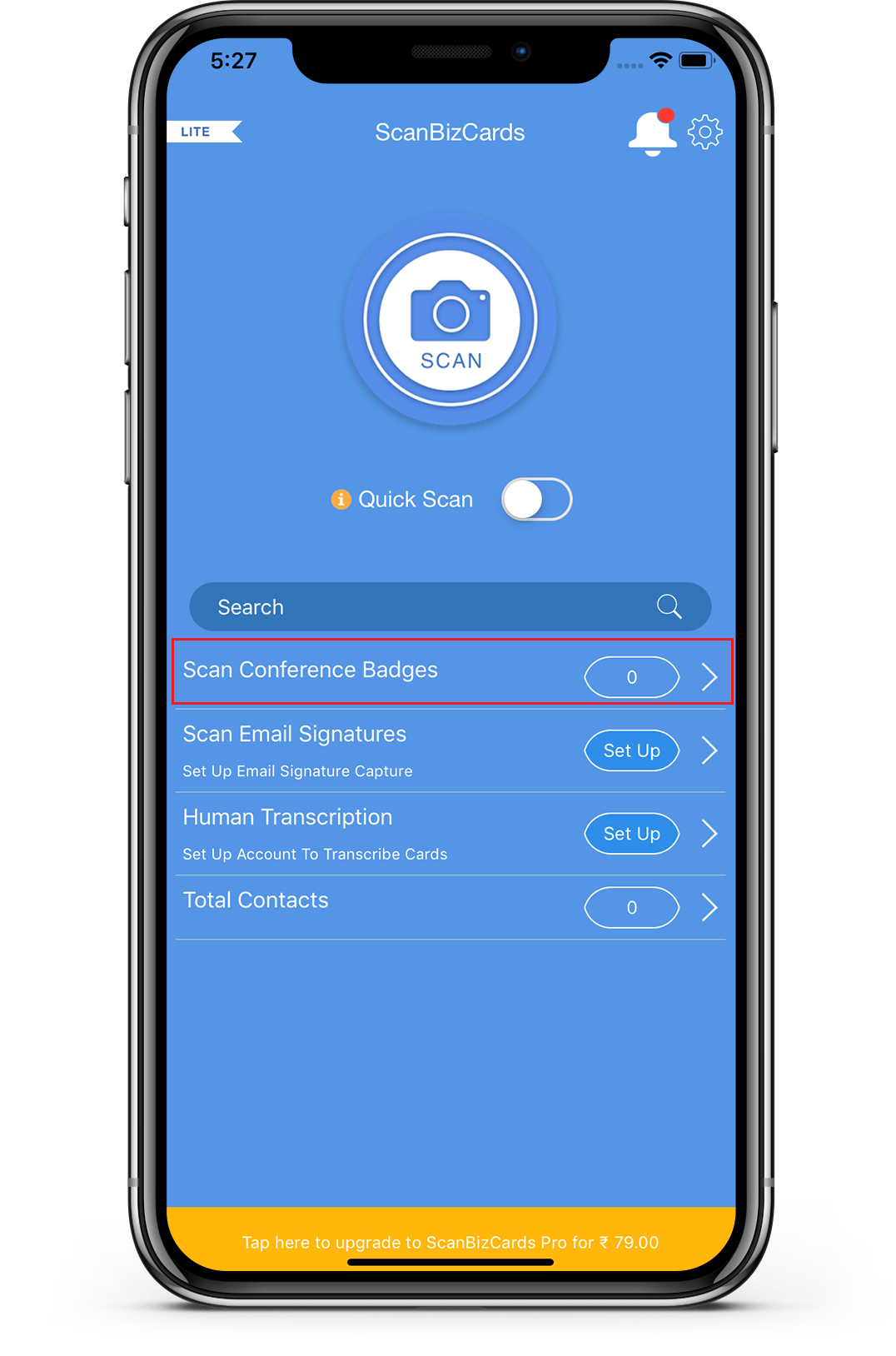 3. From the Camera view, click on Batch from the top.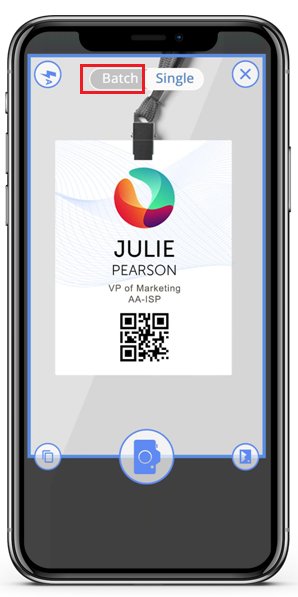 4. Now, Scan a badge and click Next to scan another Badge.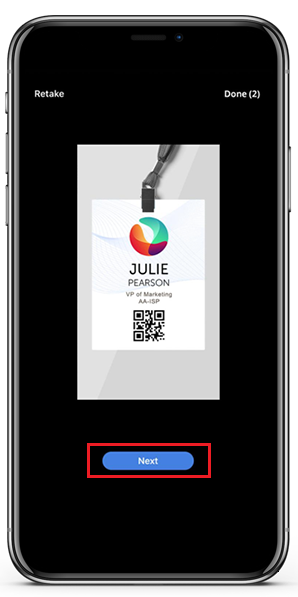 After scanning all the Badges, click Done.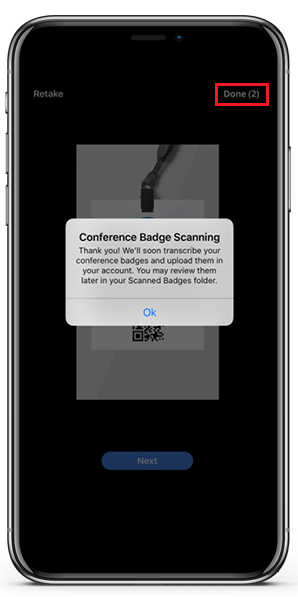 Now, all the scanned badges will be sent for transcription. You can locate all the scanned badges in Total Contacts > Scanned Badges folder.