In order to scan Badges in the conference, please follow below-mentioned guide:
Open the ScanBizCards application.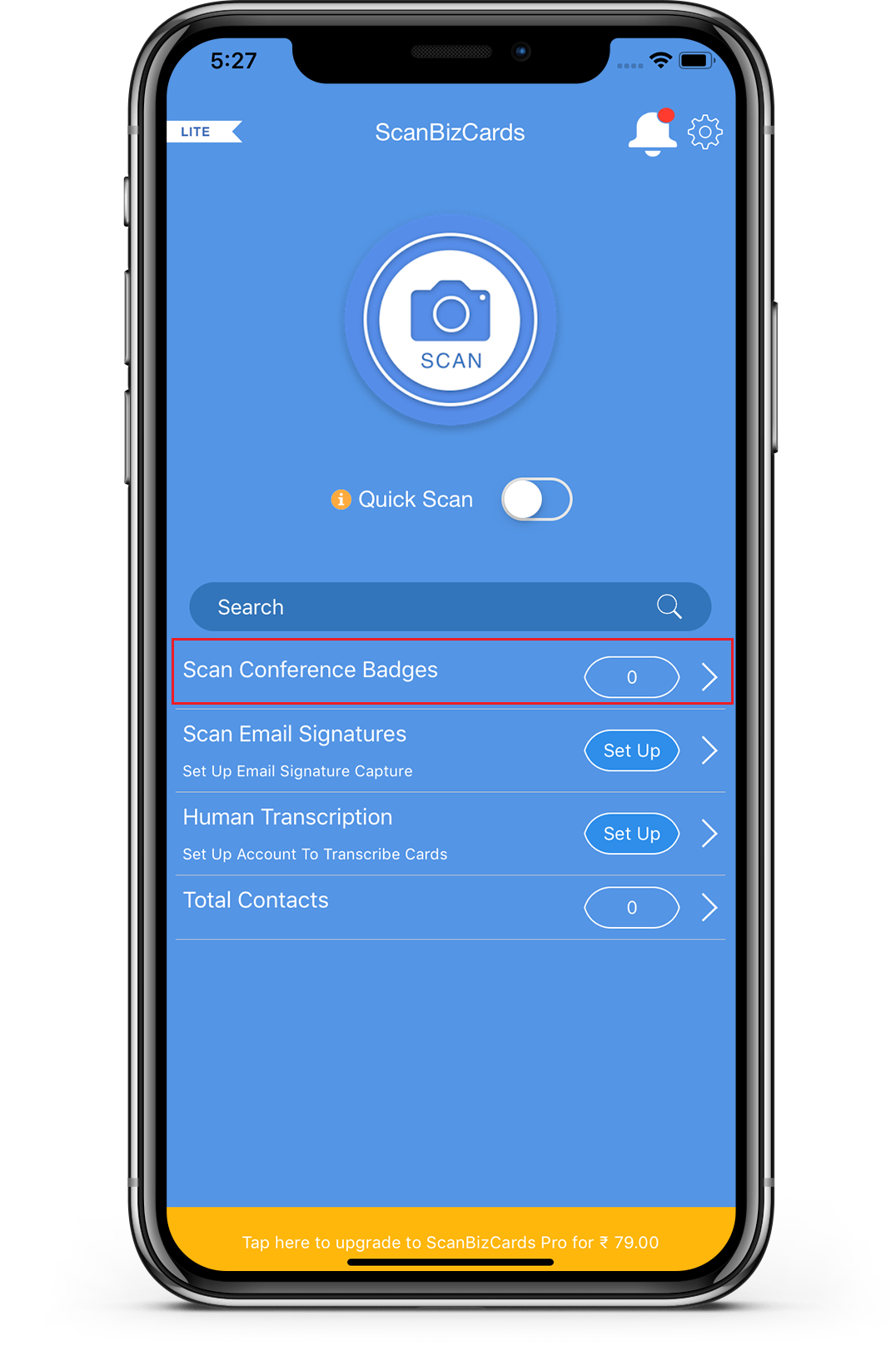 Click on Scan Conference Badges, the Camera view will appear.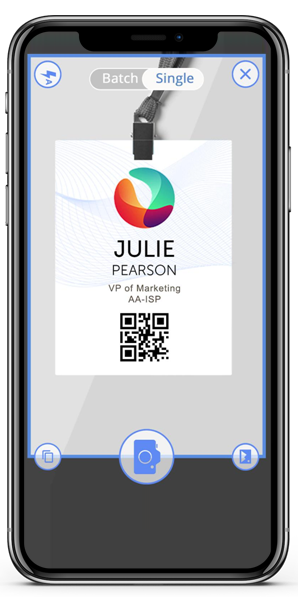 3. Take an image of the badge.

Now, the badge image will be sent to our Transcription team. They are going to pull out details for that contact such as the contact's LinkedIn URL, work phone, business email, and company address wherever it's available and send it back to you.

Note: Once a badge has been processed successfully, you may access that under Total Contacts > Scanned Badges and from here you can save/export within your Local Address Book/CRM's.