1. Open ScanBizCards App.


2. Tap on Settings.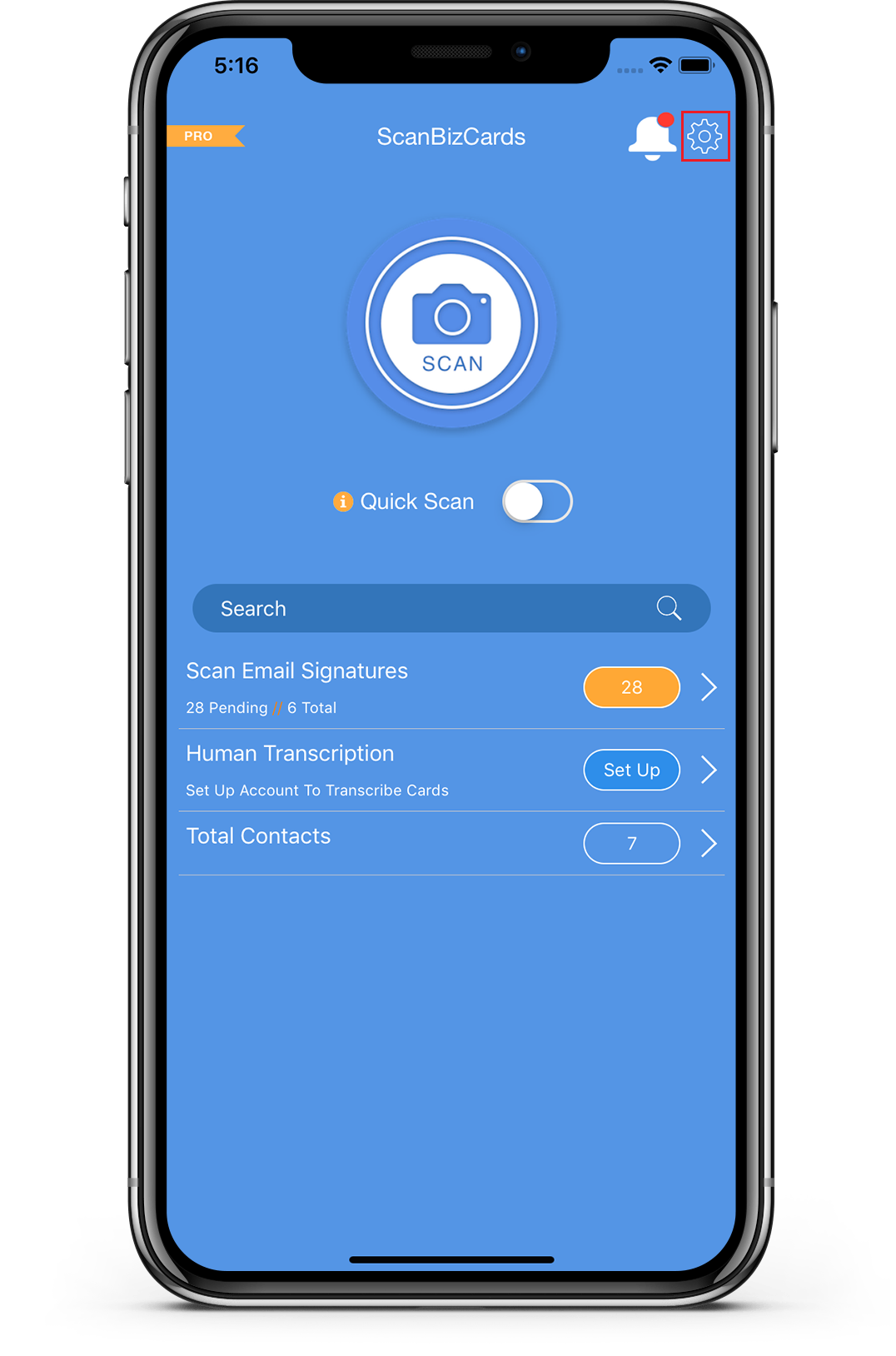 3. On the next screen, scroll it down to the bottom and then tap on Quick Intro under Personalize.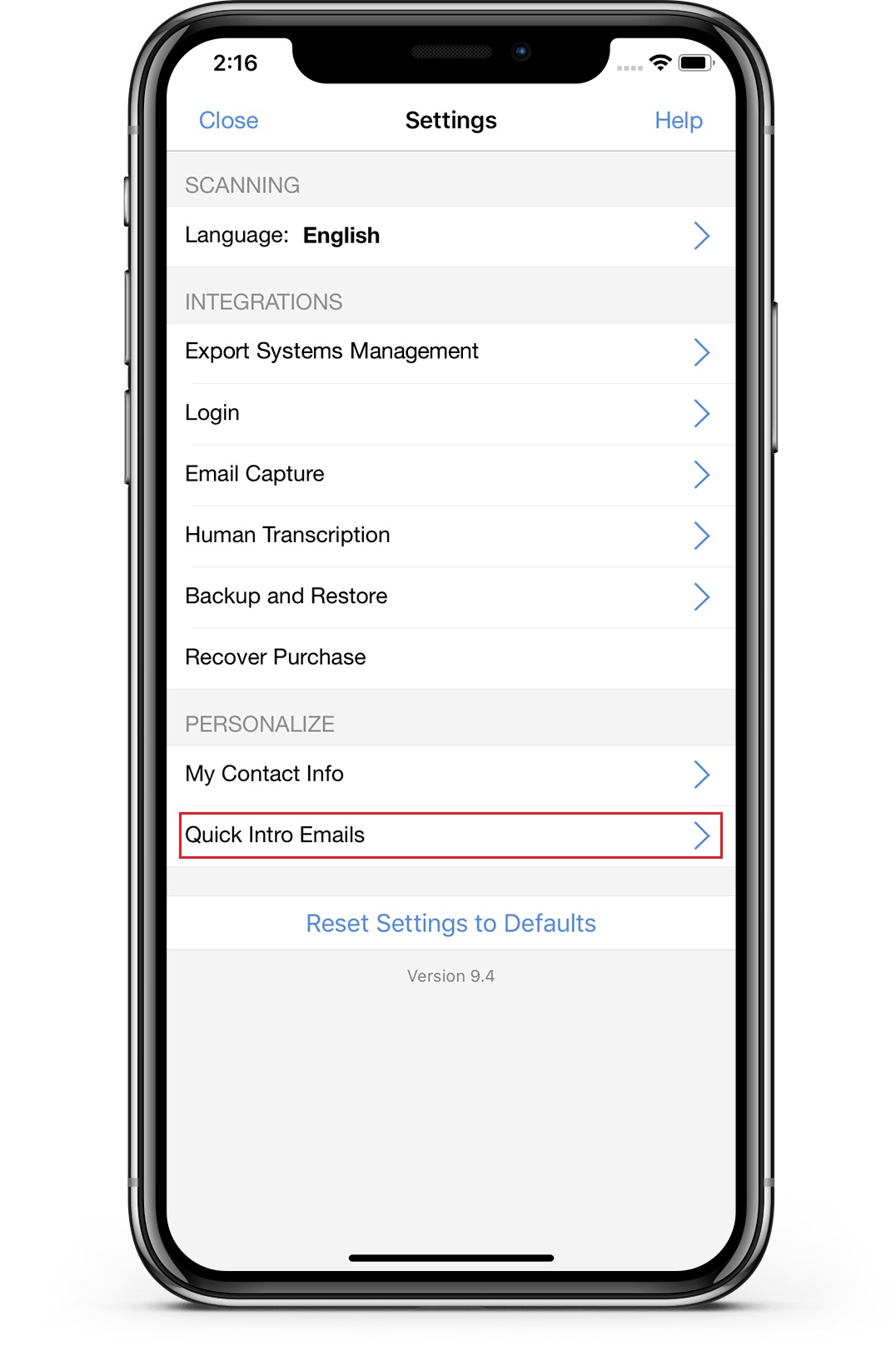 4. Tap on the + icon at the right-hand side top corner in order to Create Quick Intro Templates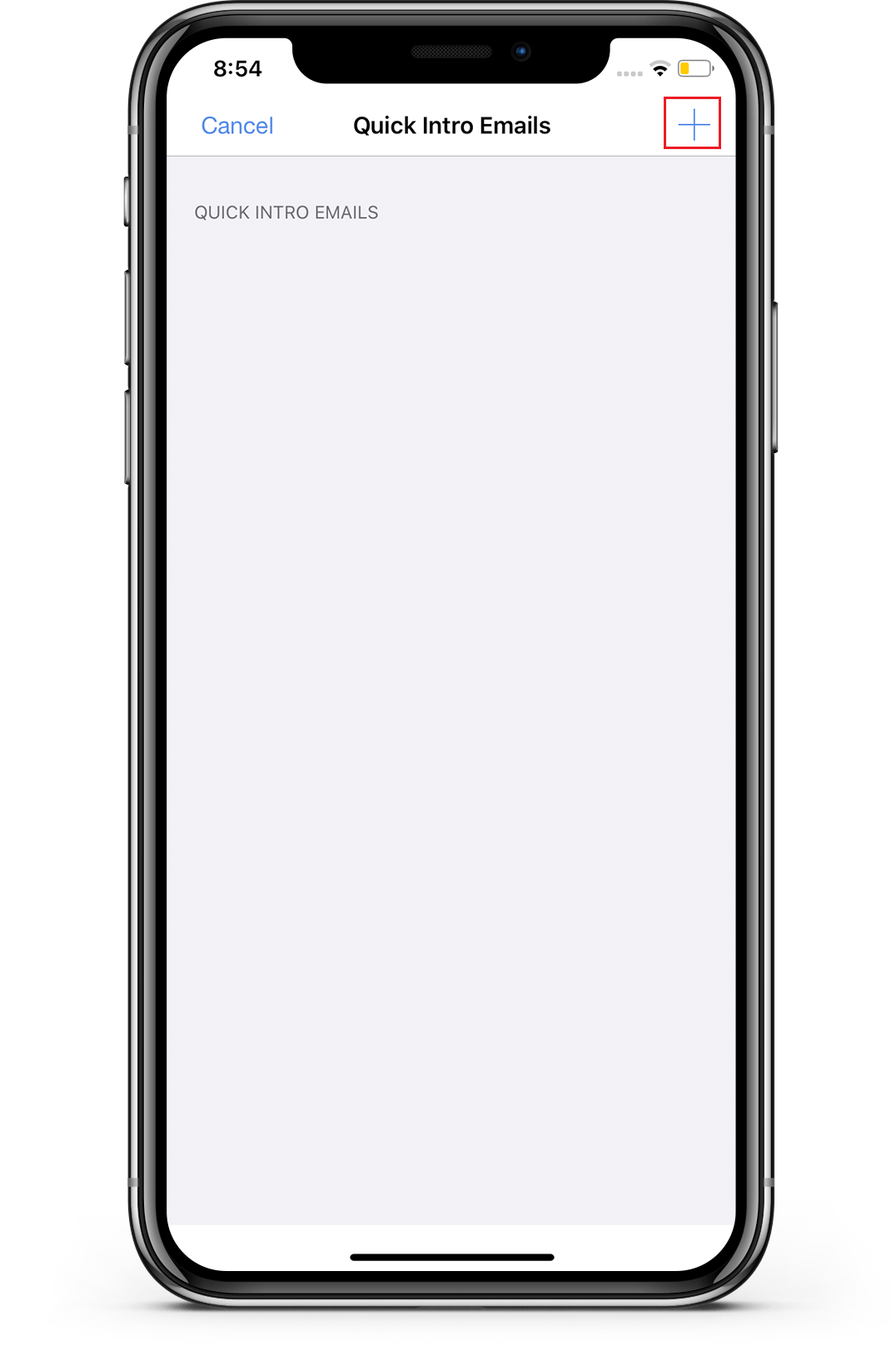 5. On the next screen please fill up with the Email Title and Default email content by the following screenshot and then click on Save Email.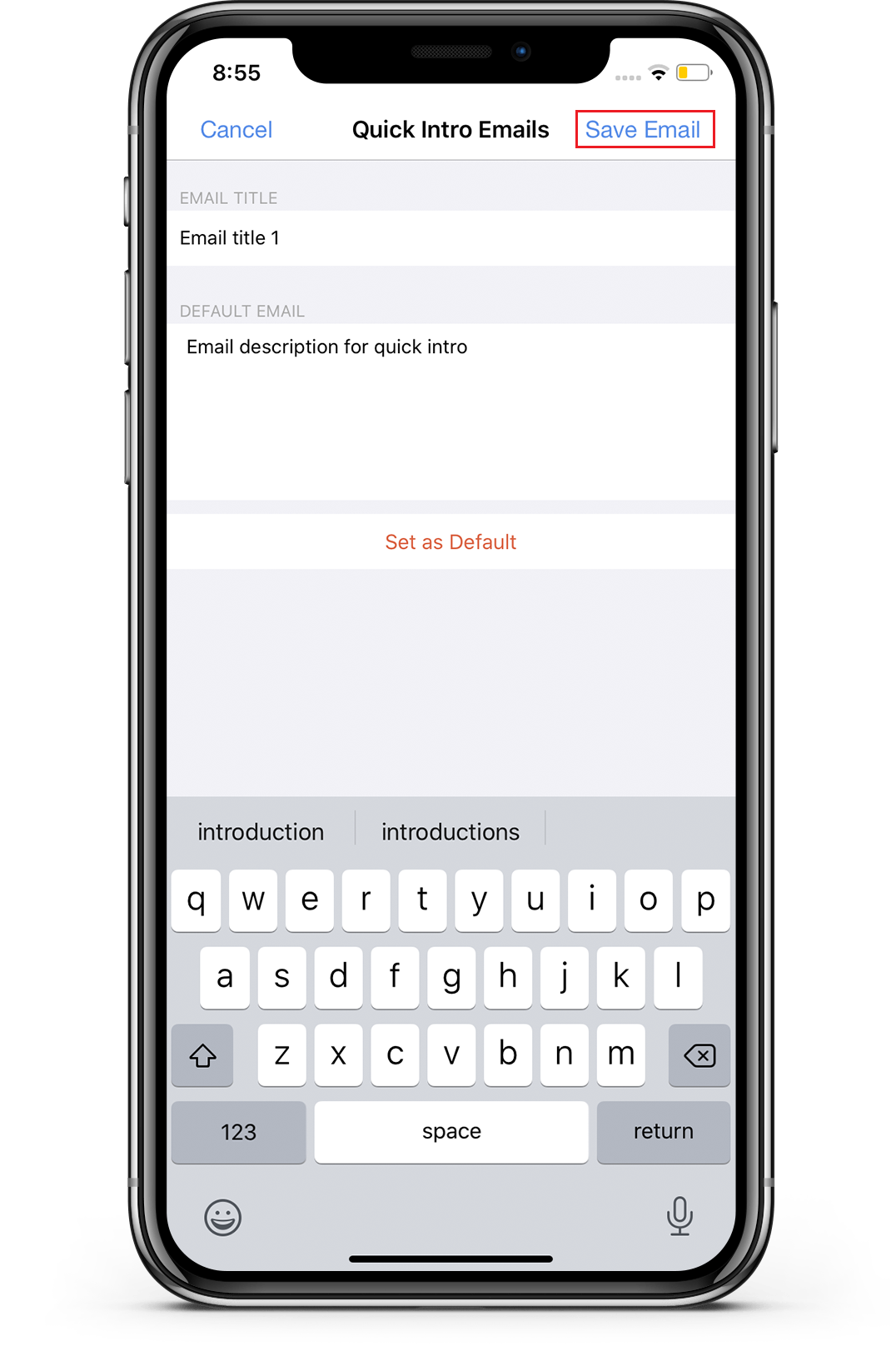 (while creating QuickIntro email template we can assign it as a default template as well, by tapping on Set as Default)
6. We can create multiple Quick Intro templates by tapping on + icon.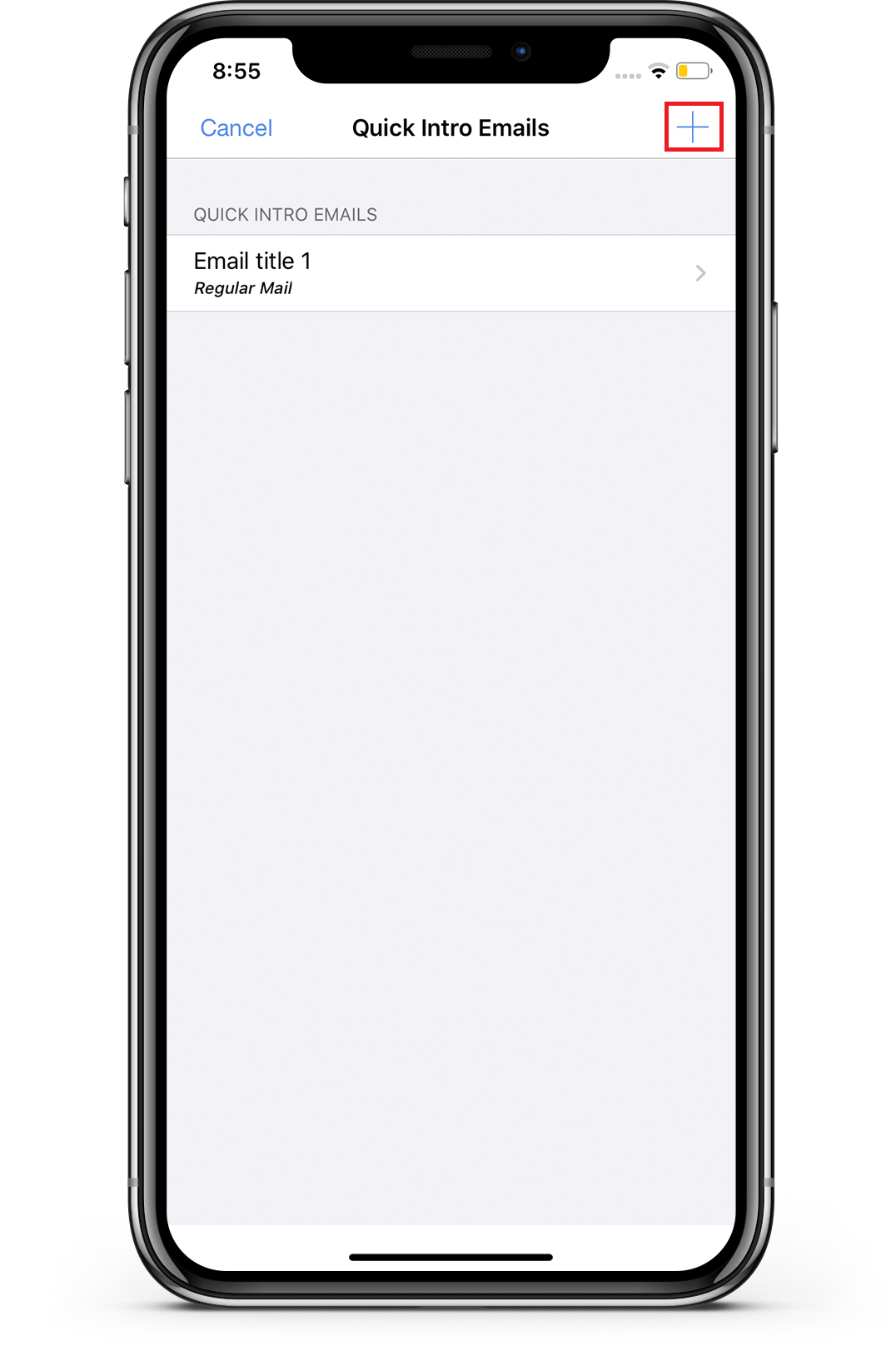 7. Now we can send quick Intro email by open Total Contacts and then select a particular contact, on the next screen tap on 3 horizontal bars and then select Send Quick Intro Email and proceed further.