Yes, you can. You can change your HubSpot settings manually. Please follow the below-mentioned instruction set:
- Within the ScanBizCards app tap on settings (gear icon at right-hand side top corner).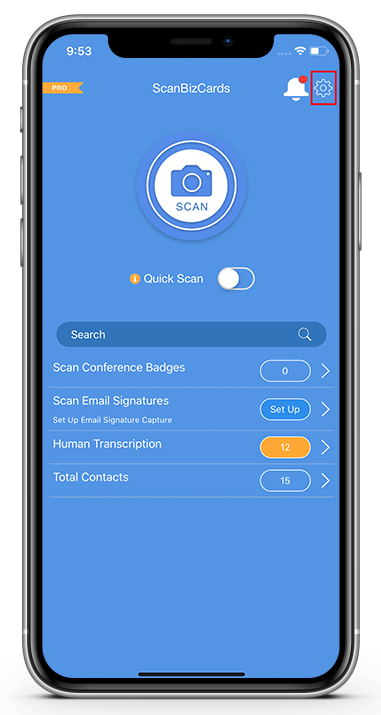 - On the next screen tap on HubSpot settings.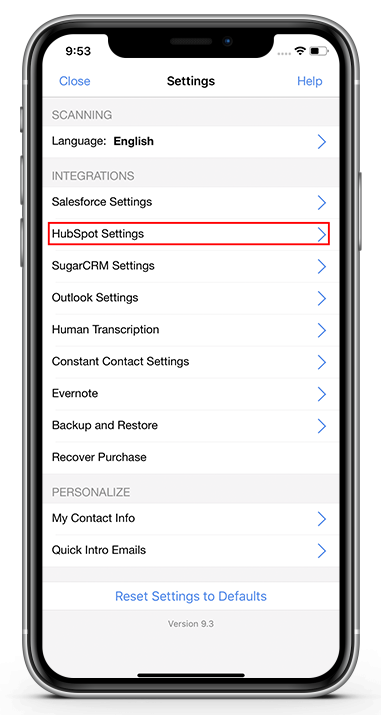 - On the next screen you can initiate changes, from here you can logout from your HubSpot  CRM and also you can enable/disable prompts for your active workflows and contact owner.