- Open ScanBizCards application.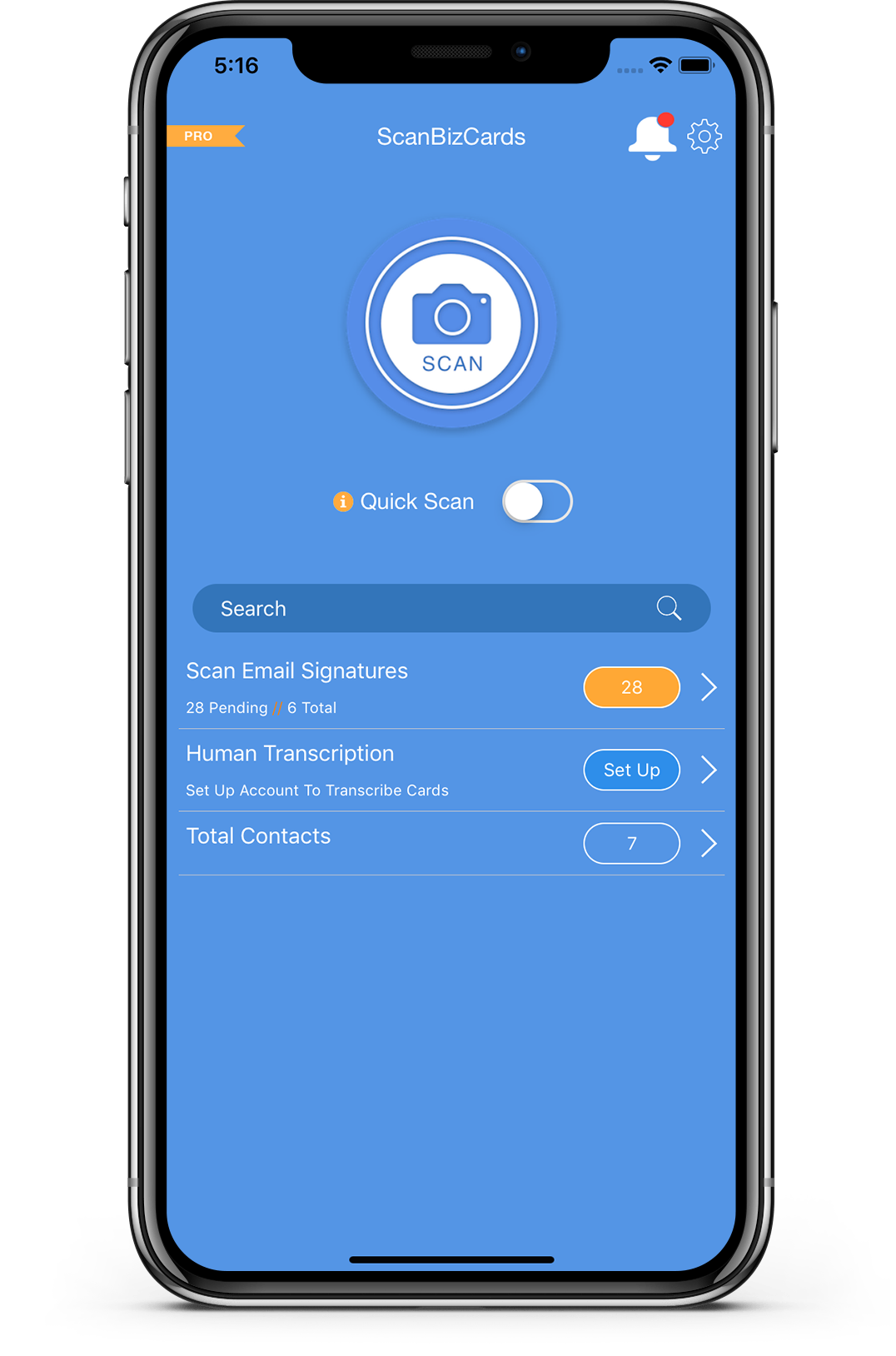 - Tap on Settings at the right-hand side top corner gear icon.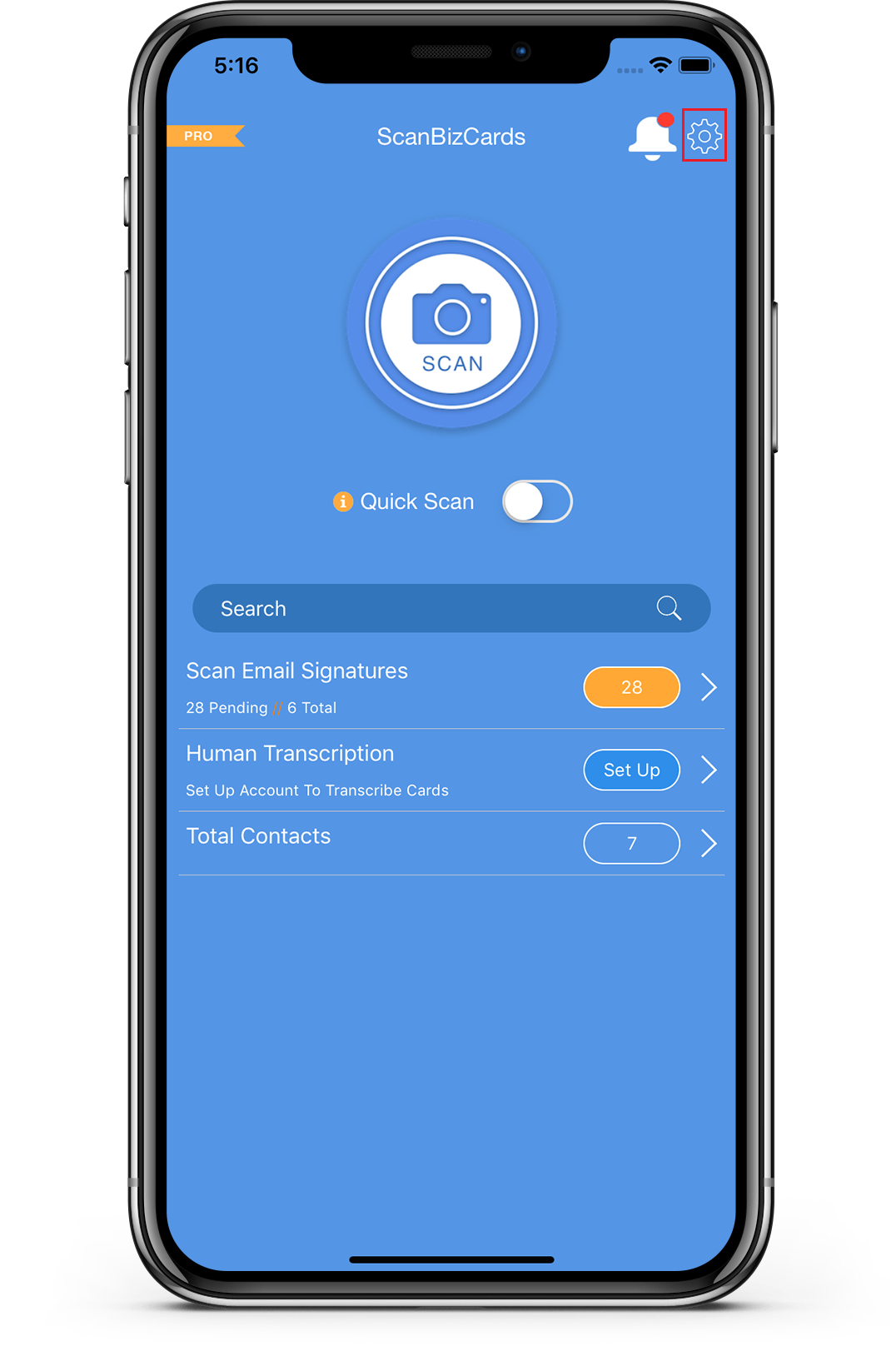 - On the next screen, please tap on Login.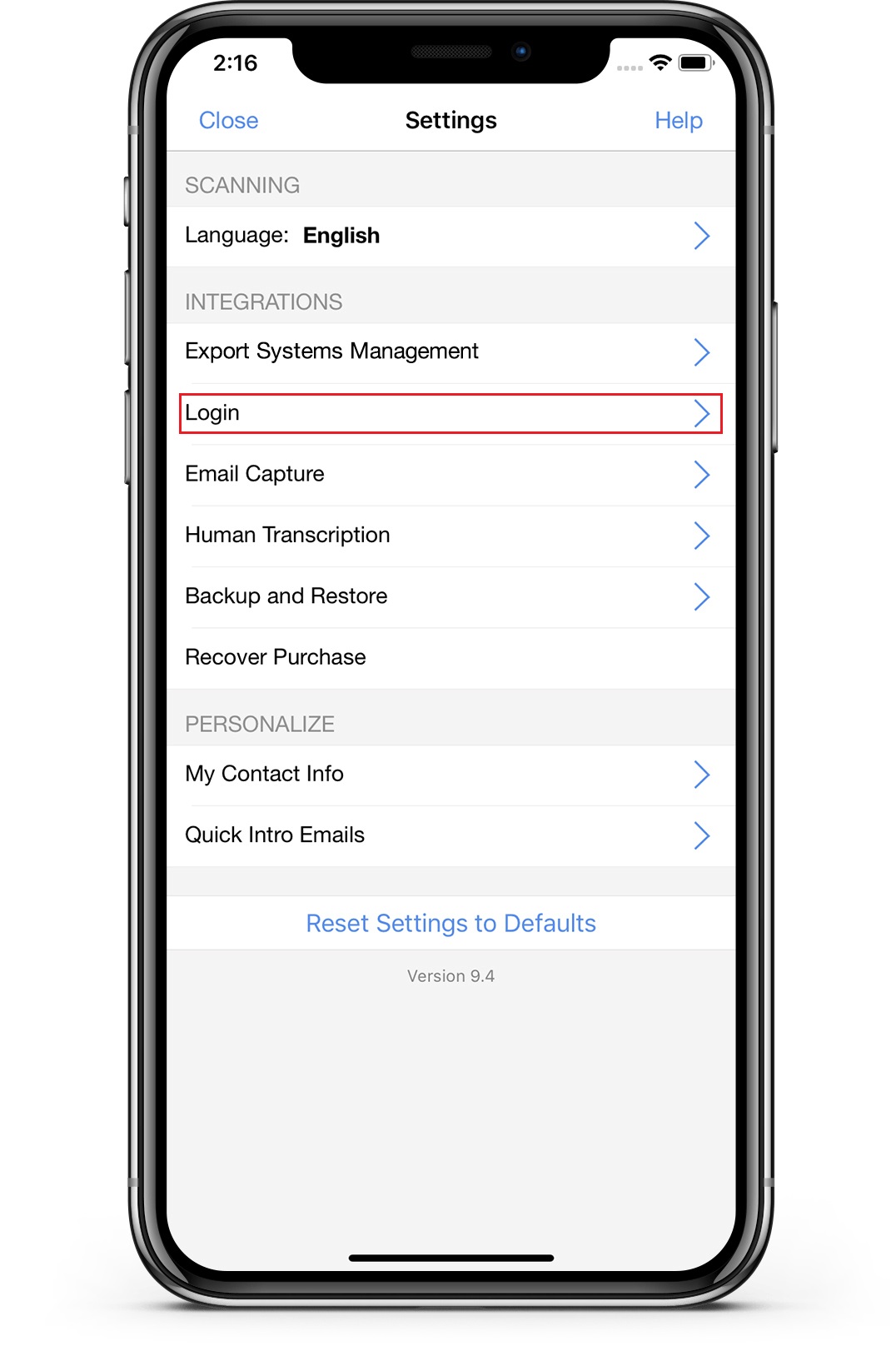 - On the next screen, please tap on FreshSales.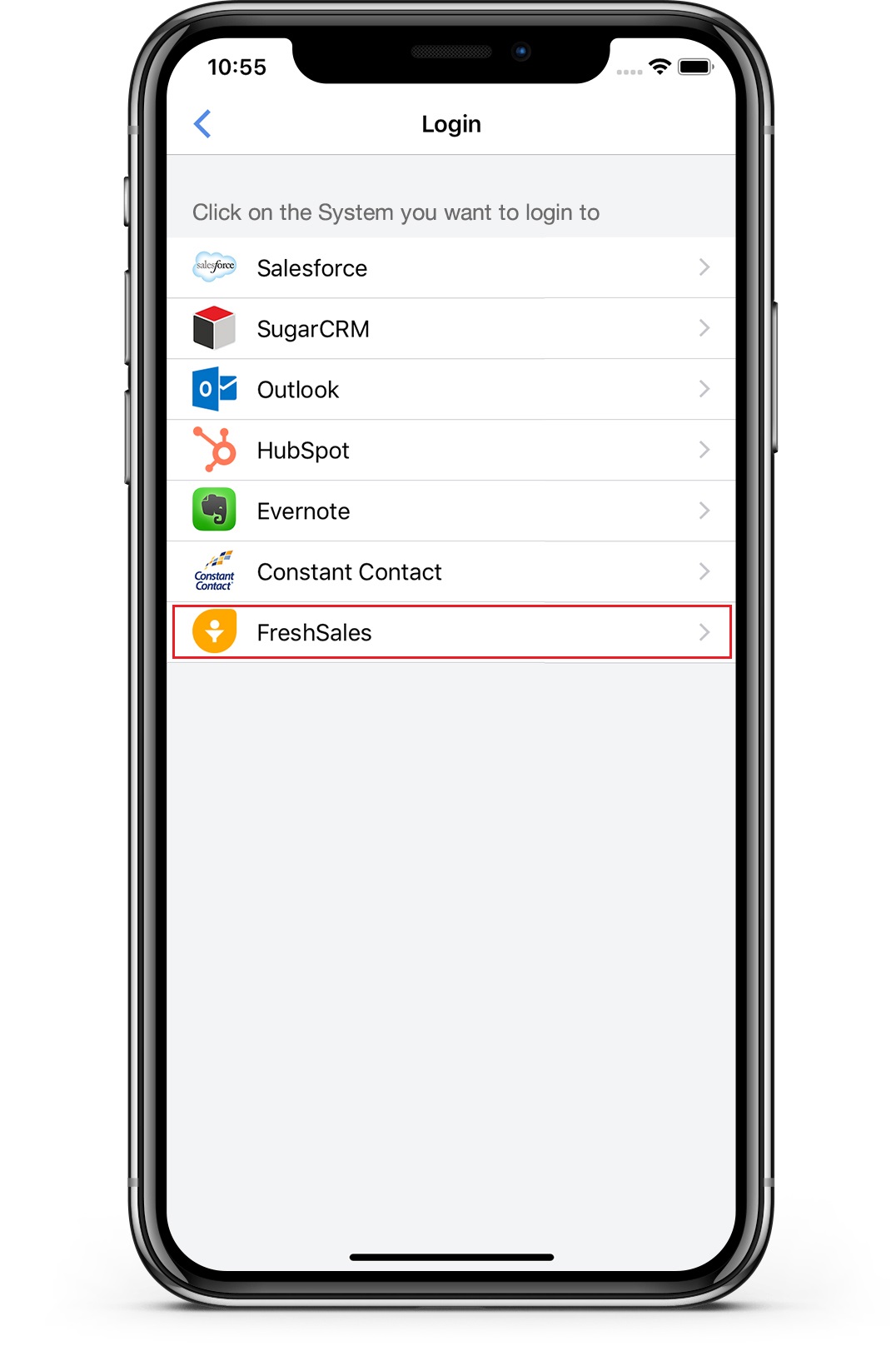 - Under FreshSales settings you are requested to fill up all login details required to establish a connection with FreshSales, ie:API Key, Domain & EMAIL.
Important Note:
i) Once you fill up all information on this page then you need to swipe down your finger on the FreshSales settings and then you are requested to click on Test Connection first, if it succeed then click on Save at the right hand side bottom corner.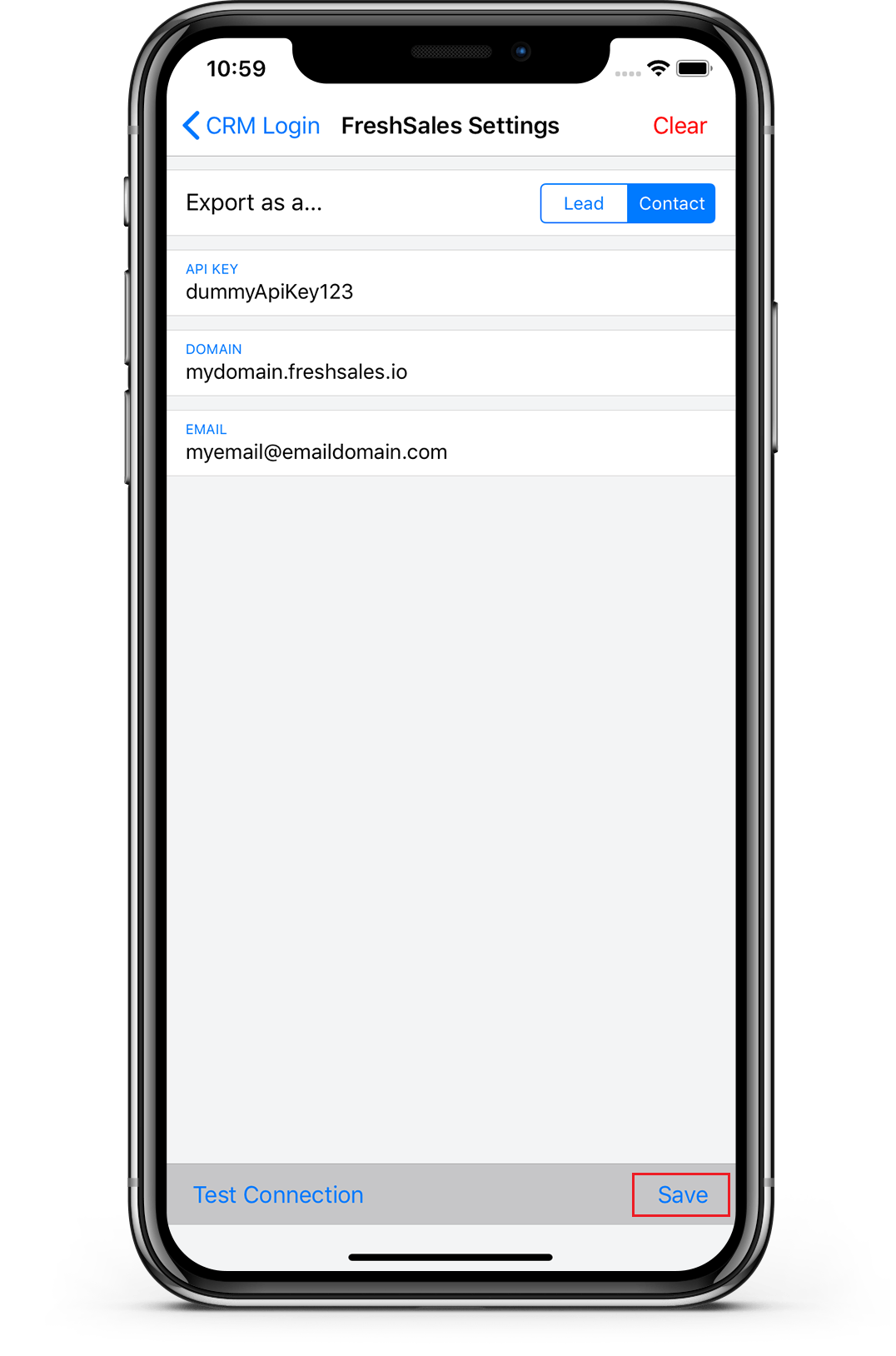 On a successful connection you will receive a confirmation as connection succeeded.
ii) In order to Fetch your FreshSales API key, please click here and follow the instruction set for the same.