- Open ScanBizCards app.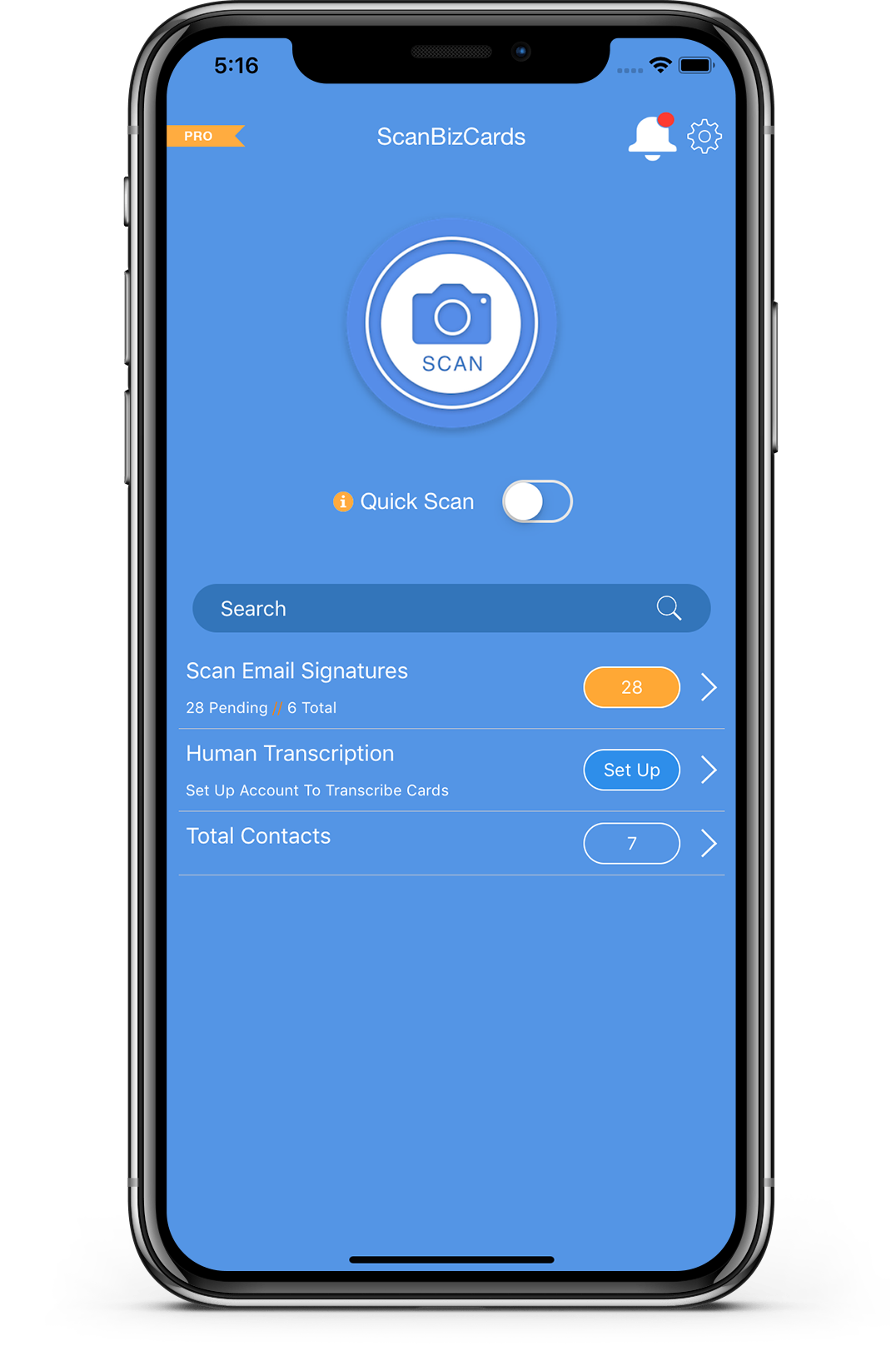 - Tap on Settings (gear icon at right hand side top corner)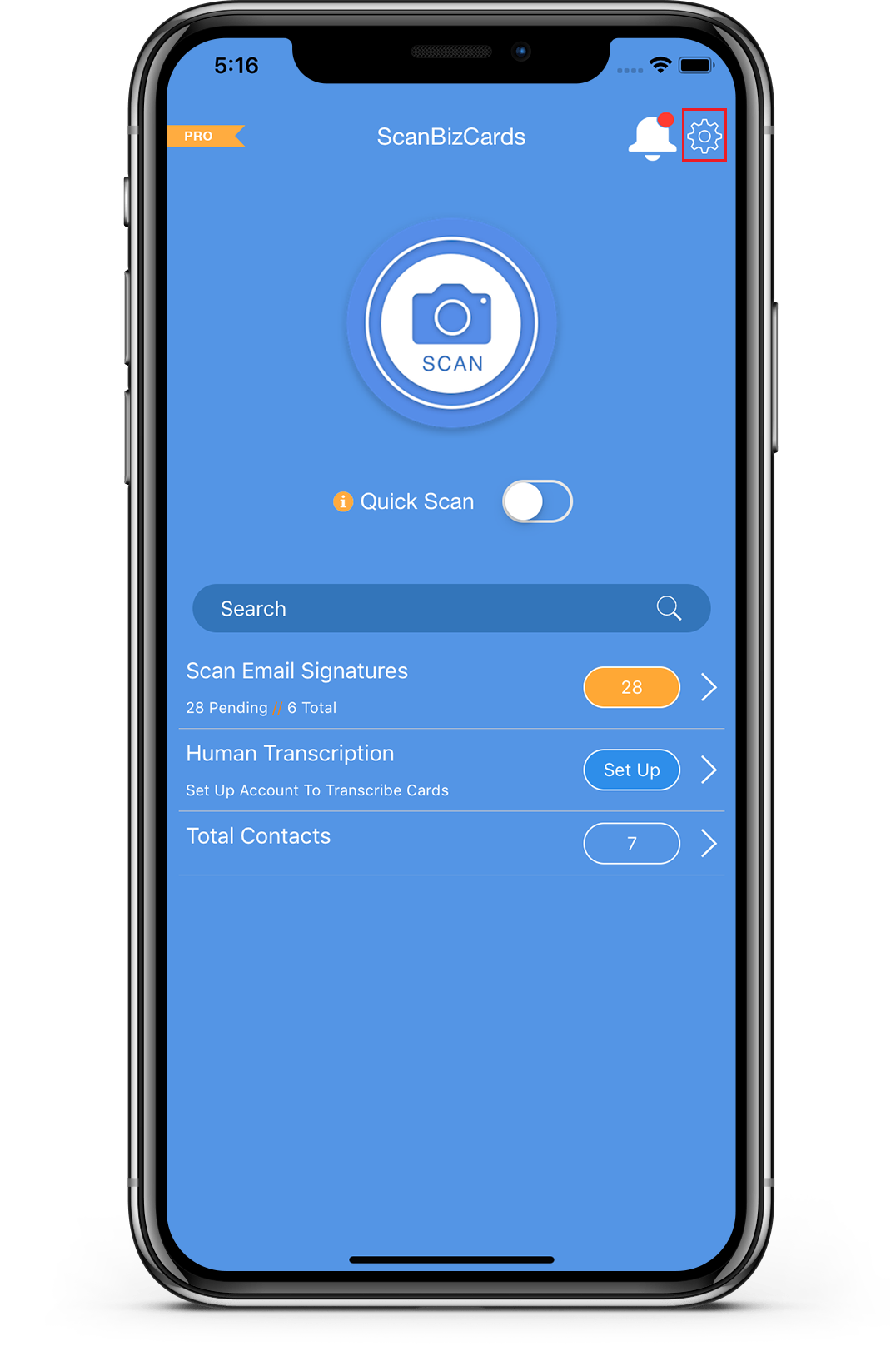 - On the next screen tap on Export Systems Management.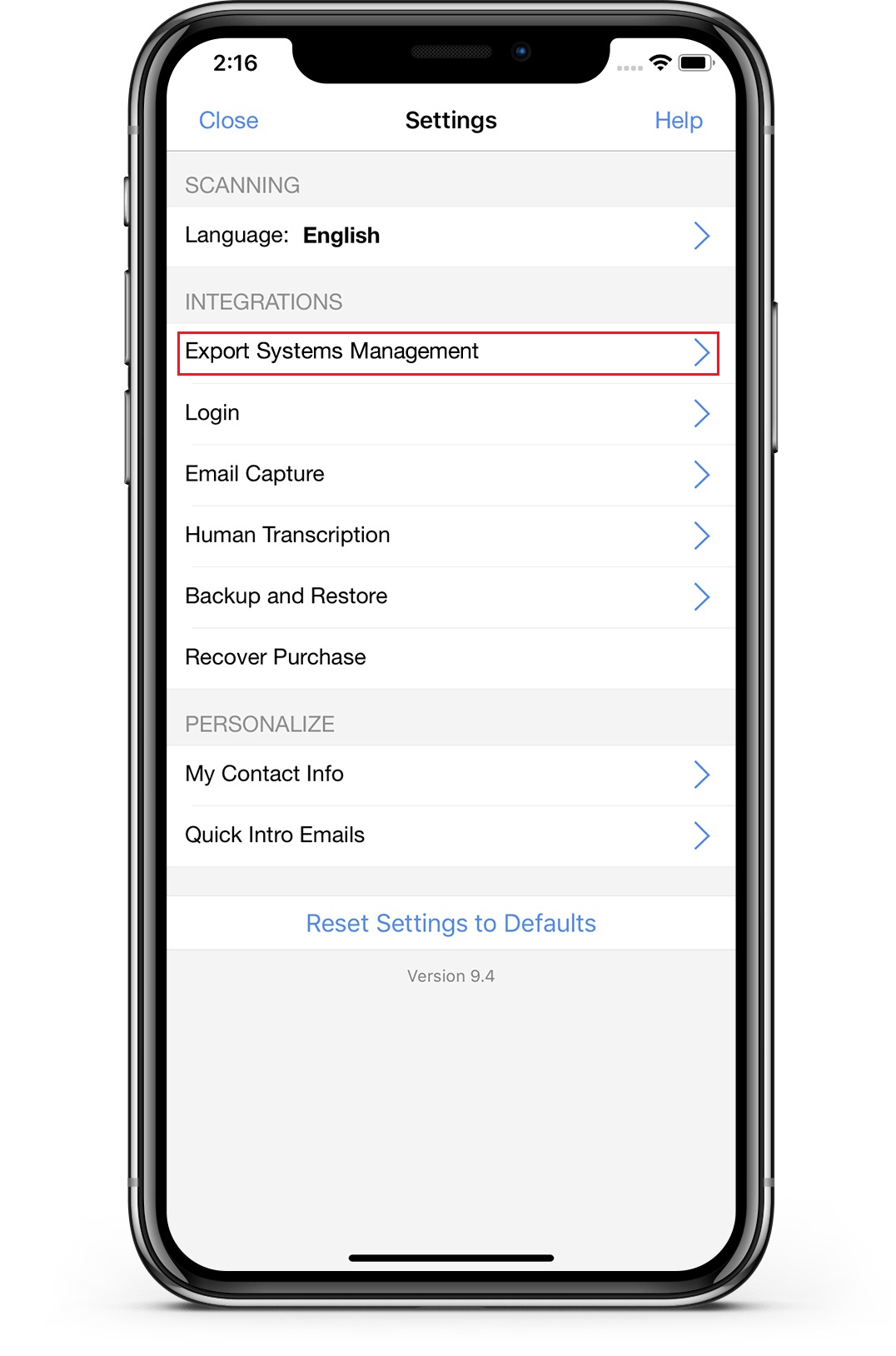 - Now on the next screen simply turn on/turn off the desired CRM which you wish to enable/disable in contact export list of ScanBizCards.