In order to Scan Multiple Business Cards, please follow below-mentioned steps:
1. From the main screen of your app, tap on Scan Button. It will open the Camera View.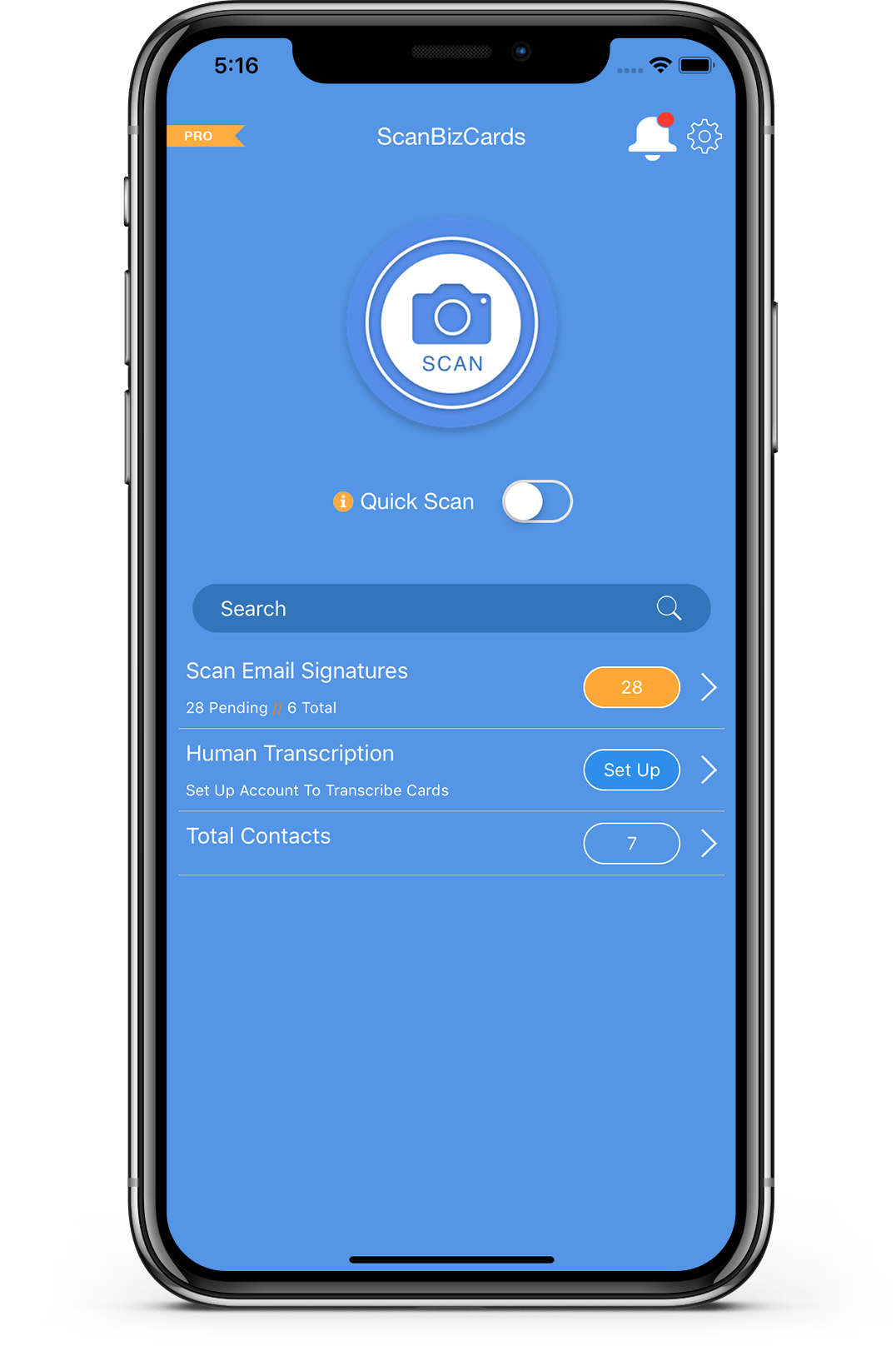 At the top of the Camera View, Click on Batch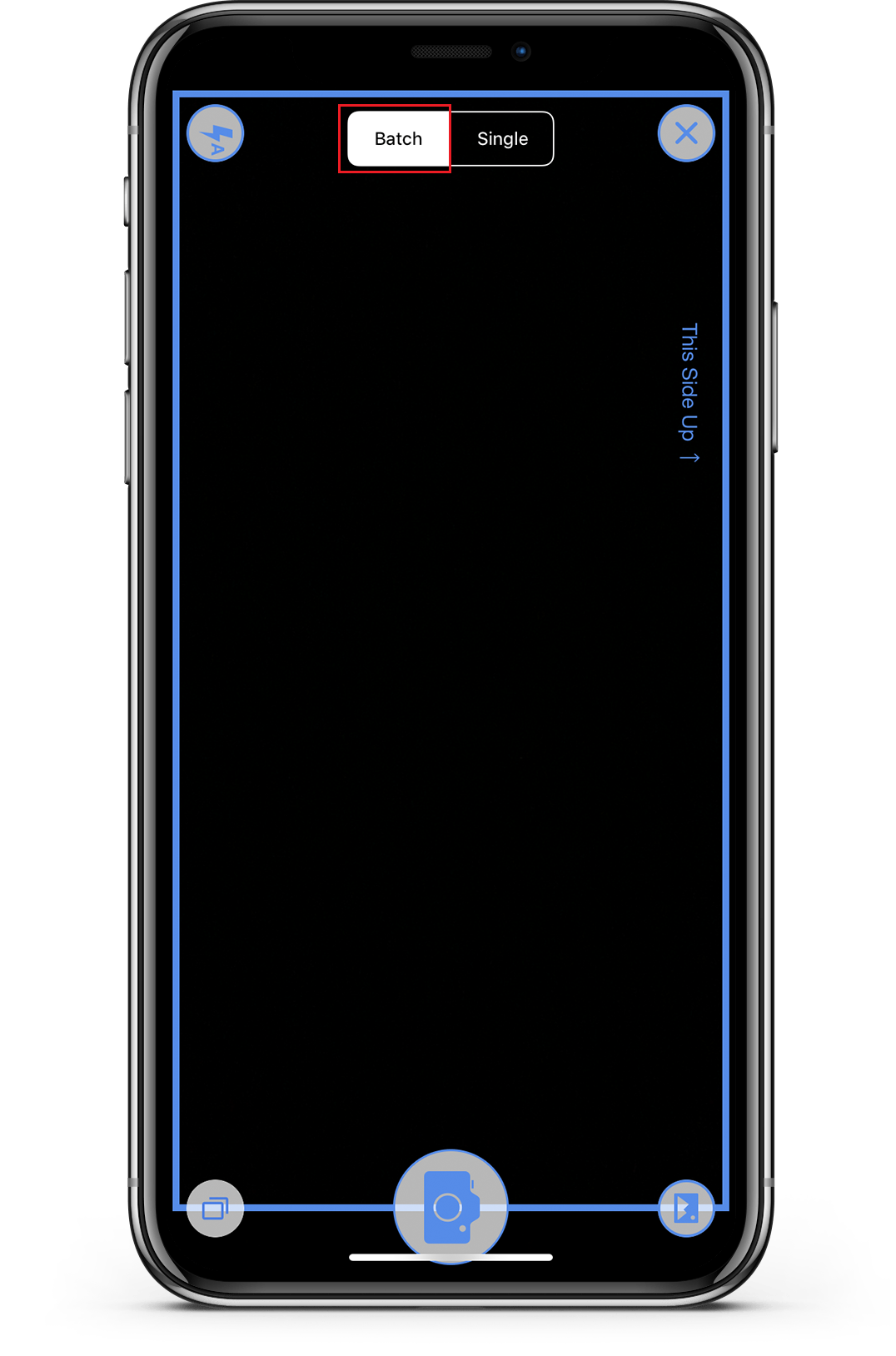 Click on the Next button to Scan another business Card.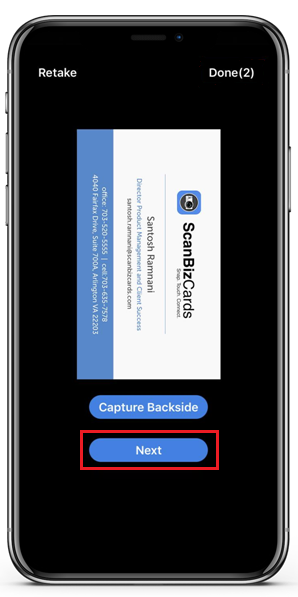 Once all Business Cards are scanned, click on Done from the right top corner.
It will take some time to process all the cards using OCR functionality.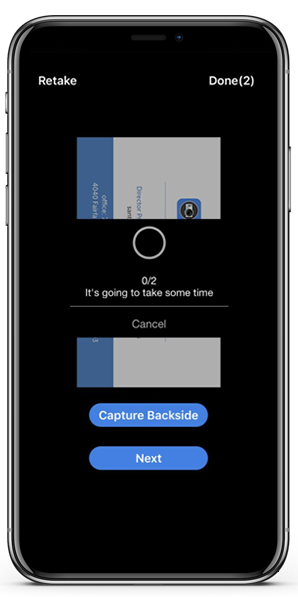 Now, it will present the list of contacts having all scanned results.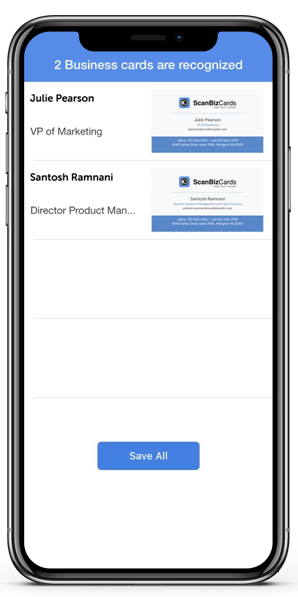 7. Click on 'Save All', the application will save the scanned cards to All contacts folders.
Note: To locate all the Scanned Business Cards contacts, please click on Total Contacts from the Home Screen of Application > Select All Cards. All your contacts will appear here.